Disclosure: This post may contain affiliate links. All opinions expressed here are our own.
Hey there, fellow groomers! Junaid Minshad here from Meninfluencer.com, back with another exciting review for all you Happy Nuts enthusiasts out there. Today, I'm thrilled to share my experience with the Happy Nuts The Ballber™ Pro Trimmer. So, grab a seat and let's dive right in!
Unveiling the Ballber Trimmer – The Ultimate Tool for the Modern Gentleman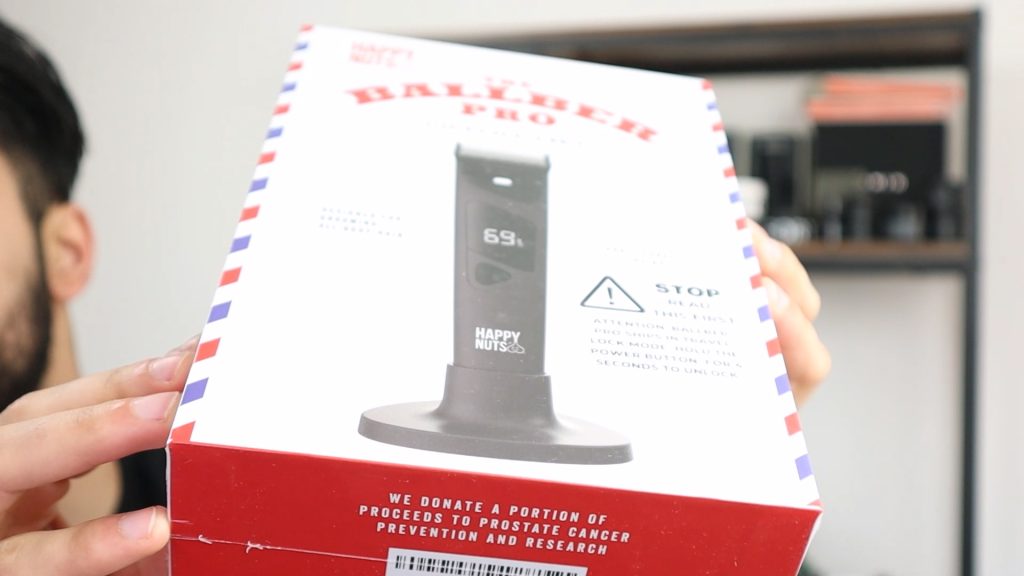 If you're like me, you understand the importance of keeping your nether regions well-groomed. And that's where the Happy Nuts The Ballber™ Pro Trimmer comes into play. Designed specifically for trimming pubic hair with precision and comfort, this trimmer promises to take your grooming routine to the next level.
A Cut Above the Rest – The Ballber Trimmer's Key Features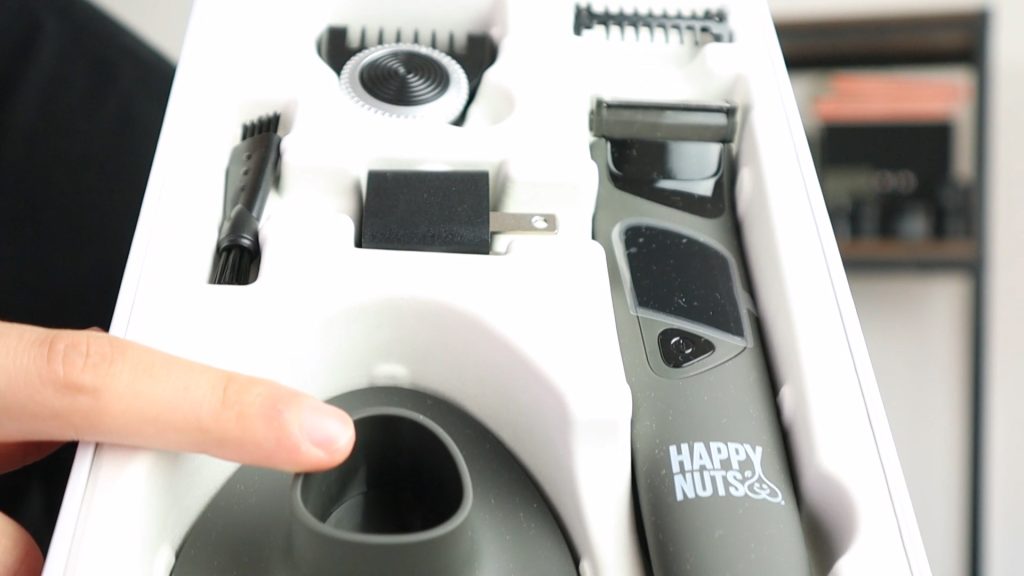 The Ballber Trimmer is more than just your average trimmer. It's packed with features that will leave you impressed and satisfied. Here are a few highlights:
Precision Blades: The Ballber Trimmer boasts ultra-sharp, stainless steel blades that effortlessly trim even the most delicate areas, ensuring a smooth and safe grooming experience.
Ergonomic Design: With its sleek and ergonomic design, the Ballber Trimmer fits comfortably in your hand, allowing for precise control and maneuverability. Say goodbye to awkward angles and hello to effortless grooming!
Waterproof Construction: Worried about using it in the shower? Fear not! The Ballber Trimmer is fully waterproof, making cleanup a breeze. Plus, the waterproof feature adds an extra layer of convenience to your grooming routine.
Quiet Operation: No one wants a trimmer that sounds like a chainsaw, right? Well, the Ballber Trimmer operates quietly, ensuring a discreet grooming session whenever and wherever you need it.
My Personal Experience with the Ballber Trimmer
I've been using the Ballber Trimmer for a few weeks now, and I must say, it lives up to the hype. Here are a few reasons why I love it:
Efficient Trimming: The Ballber Trimmer's precision blades effortlessly trim through even the thickest of hair, providing a clean and neat look in no time.
Gentle on the Skin: Worried about nicks and cuts? Don't be! The Ballber Trimmer's blades are designed to glide smoothly across the skin, minimizing the risk of irritation or accidents. It's perfect for even the most sensitive areas.
Easy to Clean: The waterproof construction of the Ballber Trimmer makes cleaning a breeze. Simply rinse it under running water, and you're good to go! No more hassle of disassembling and cleaning each component separately.
Long-lasting Battery: One thing that impressed me is the Ballber Trimmer's battery life. It's incredibly long-lasting, allowing multiple grooming sessions before needing a recharge. No more interruptions in the middle of your trimming routine!
Get Your Ballber Trimmer Today and Save!
Ready to elevate your grooming game with the Happy Nuts The Ballber™ Pro Trimmer? I have some exciting news for you! Use the discount code JUNAID10 during checkout to enjoy an exclusive 10% OFF your purchase. Trust me, this is an offer you don't want to miss!
Head over to the Happy Nuts website, add the Ballber Trimmer to your cart, and enjoy the convenience, precision, and comfort it brings to your grooming routine.
The Verdict – Why the Ballber Trimmer is a Must-Have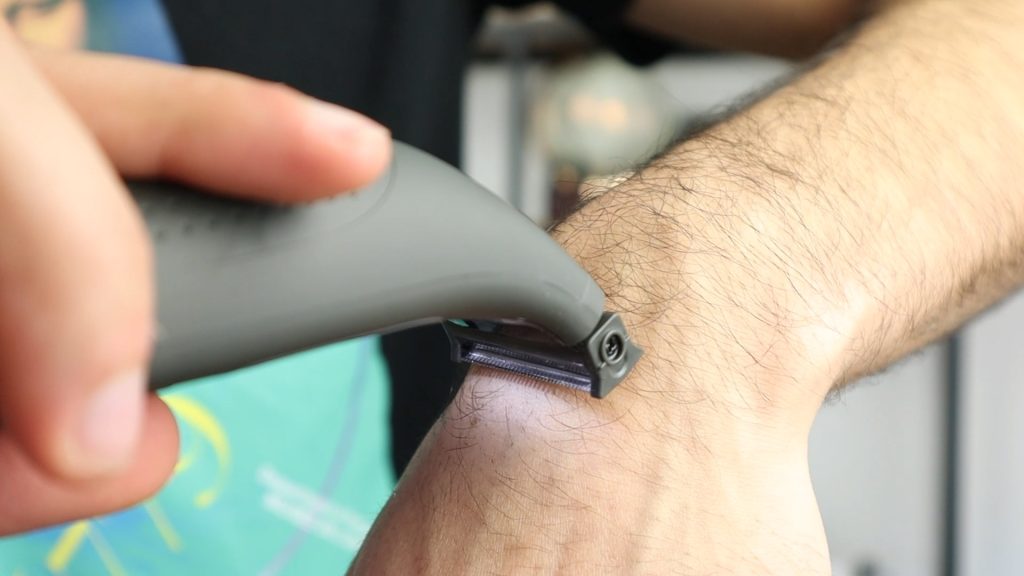 To sum it up, the Ballber Trimmer has truly impressed me with its exceptional performance, thoughtful design, and user-friendly features. Here's why I believe it's a must-have addition to any gentleman's grooming arsenal:
Versatility: While specifically designed for pubic hair trimming, the Ballber Trimmer can also be used for grooming other areas of your body, such as your chest, underarms, or even your beard. It's a versatile tool that adapts to your grooming needs.
Premium Build Quality: The Ballber Trimmer is built to last, with high-quality materials and craftsmanship. You can feel the sturdiness and durability as soon as you hold it in your hand. It's a grooming investment that will serve you well for years to come.
Confidence Booster: Let's face it, when you're well-groomed, you feel more confident. The Ballber Trimmer's precise trimming capabilities and gentle operation ensure that you achieve a neat and tidy look, giving you that extra boost of self-assurance.
Final Thoughts
So, gentlemen, if you're looking for a top-notch ball trimmer that delivers on its promises, the Happy Nuts The Ballber™ Pro Trimmer is the way to go. Its precision, comfort, ease of use, long-lasting battery, and overall quality make it a standout in the world of grooming tools. Don't forget to use the discount code JUNAID10 to get 10% off your purchase and make the most of this exceptional offer.
Head over to the Happy Nuts website, add the Ballber Trimmer to your cart, and enjoy the convenience, precision, and confidence that this fantastic trimmer brings to your grooming routine. Trust me, your happy nuts will thank you!