Disclosure: This post may contain affiliate links. All opinions expressed here are our own.
Introduction: Freebird Head Shaver for Men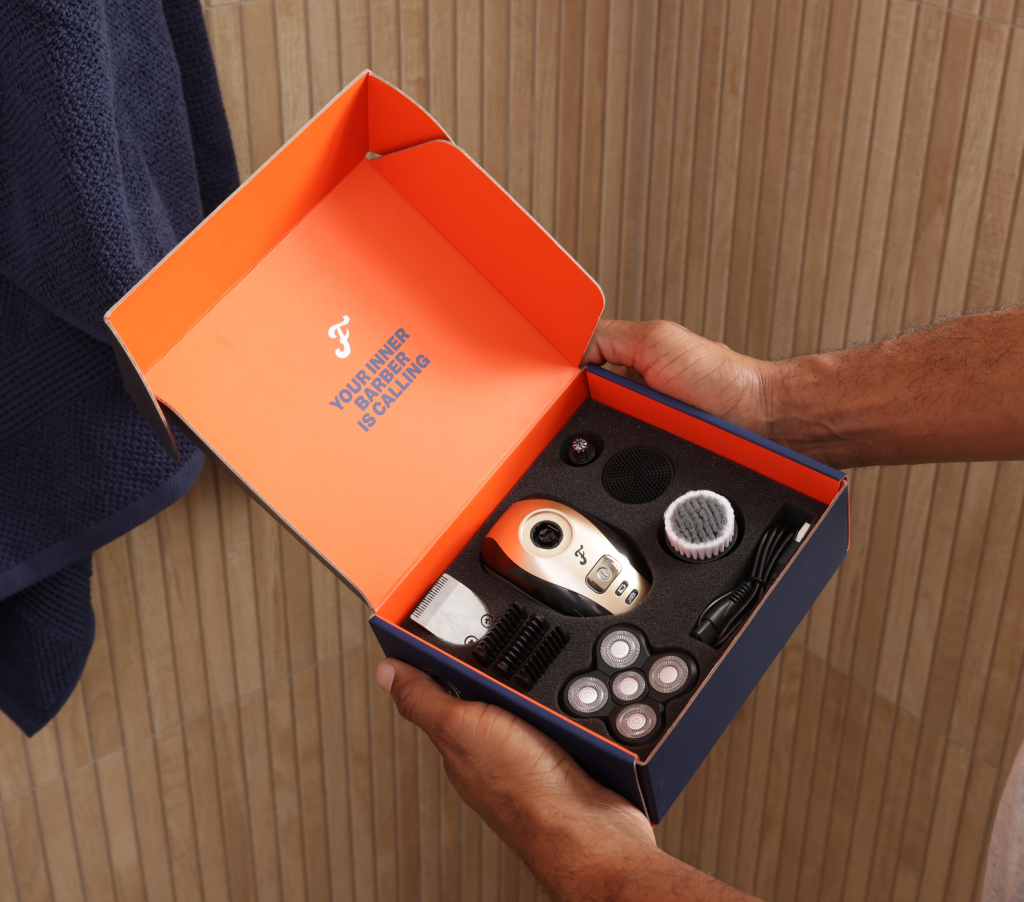 Today I'd like to talk about some products from Freebird that I've been trying out recently. I'll show you what I've been using and share my thoughts and feedback. Let's jump into it. 
Freebird offers three different kits on its website: the Best Buzz Kit, the Clean Cut Kit, and the Shave Essentials Kit. Each one contains several products. The front of each package says "Quick, close, clean, and precise," and the back says "Anti-nick technology, waterproof, all hair types, manscape friendly, zero mess, and portable." Inside, the package says, "Your Inner Barber Is Calling" You'll also receive a leaflet with further instructions.
Freebird and what is in the package.
Freebird is one of the best hair shaver brands out there – it has the right soft touch so you don't cut yourself.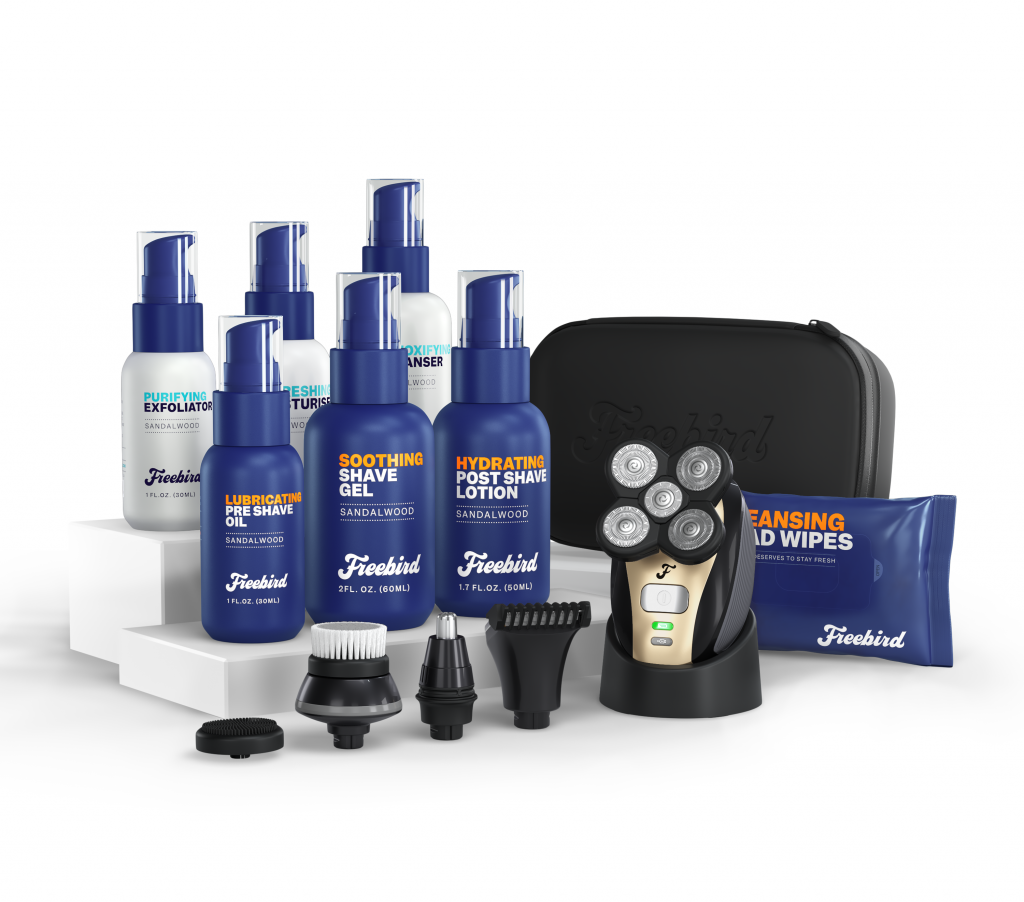 What's included in the Freebird package:
FlexSeries™ Shaving Kit
Travel Case
Charging Dock
Shave Care Kit
Head & Body Wipes
All features are specifically designed to provide an optimum head shaving experience.
Freebird Shaver Flexseries Device & Attachments.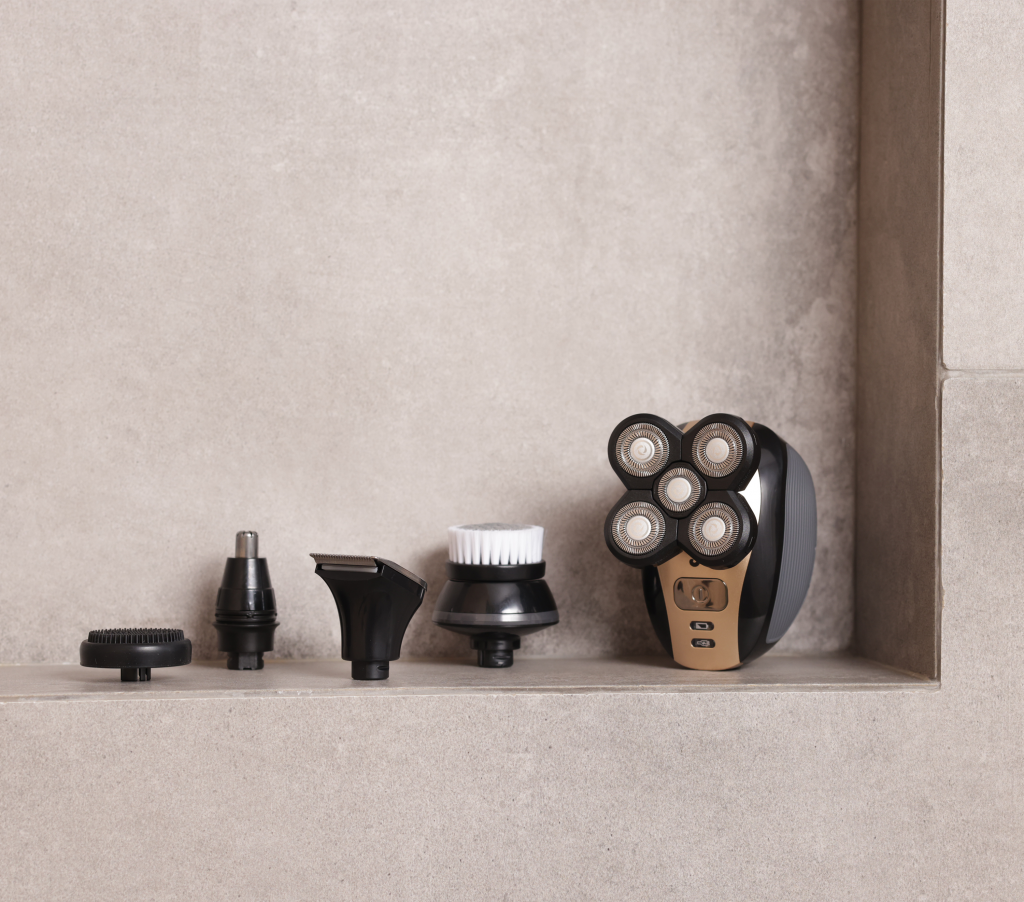 The FlexSeries device is amazing; it has a five-blade rotary head for a super clean shave. It also comes with an exfoliating brush and pre-shave massager attachments to pamper yourself by removing dead skin cells and giving yourself a massage before you shave. They also provide a precision trimmer with three different size guards to help you achieve your desired length and a nose and ear hair trimmer attachment. As with most grooming devices, the FlexSeries comes with a USB charger.
This device offers the fastest shave ever. According to Freebird's website, the five-plate technology cuts over 50% more hair than a regular razer per stroke with zero risk of cuts or bumps. Shave comfortably at the skin level, unlike normal razors that cut hair under the skin. The blades catch and collect cut hairs, allowing you to shave anywhere with no mess.
Shave Care Kit By Freebird.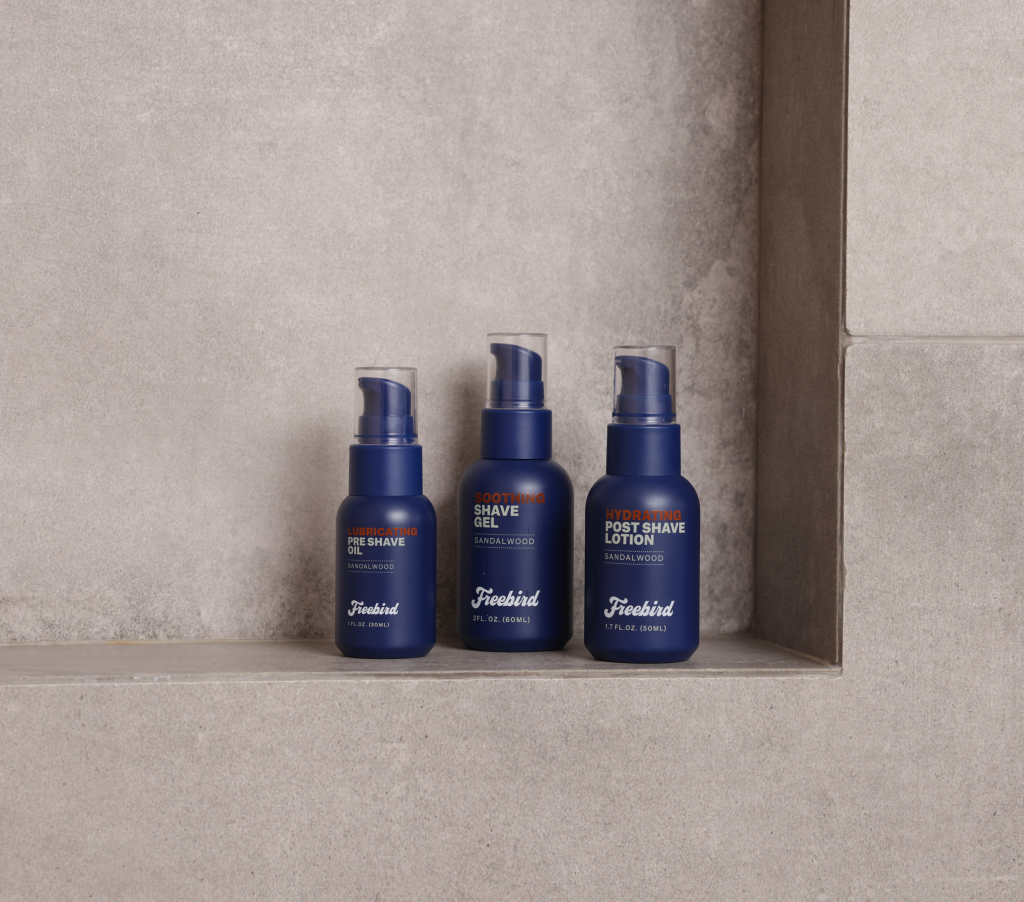 What's included:
Lubricating Pre Shave
Soothing Shave Gel
Hydrating Post Shave Lotion
Why Use Shave Care
The skin on your scalp is complex and sensitive, and bald people are especially prone to irritation from shaving. Pre Shave Oil helps to protect the skin by creating a barrier between the blades and the scalp. Shaving Gel further reduces friction and helps the shaver to glide smoothly. Post Shave Lotion helps to soothe and irritation and provides essential moisture. For a close, comfortable shave, bald people should always use this three-step shave system.
Scalp Care Kit By Freebird.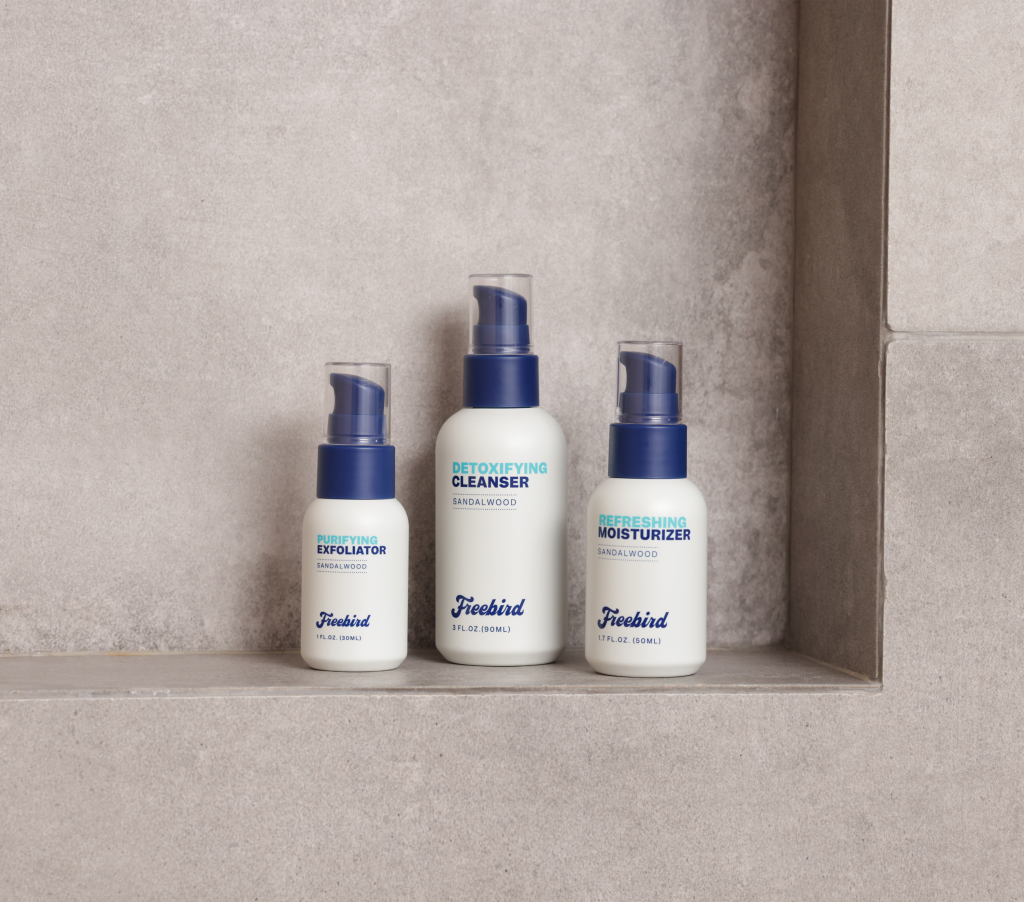 What's included:
Detoxifying Cleanser
Purifying Exfoliator
Refreshing Moisturizer
Why Use Scalp Care
Just because you don't have hair, doesn't mean you don't need to take care of your scalp! In fact, a daily scalp care routine is even more important for bald people. Without hair to protect it, the scalp is exposed to the elements and can easily become dry, irritated, and damaged. That's why it's important to use gentle products that will hydrate and nourish the skin.
Conclusion and Final Thoughts: Freebird.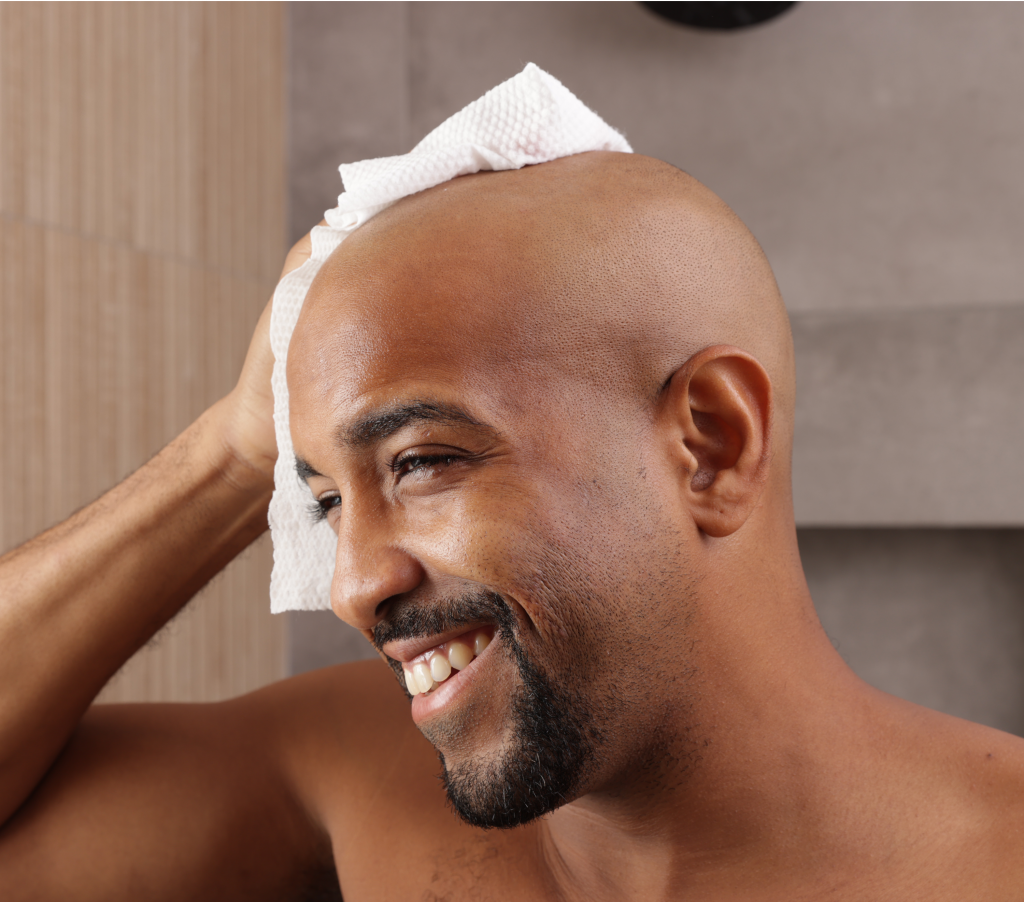 I've been using the FlexSeries device on my body, and it's amazing. I love how many different functions it offers. You can shave, exfoliate, and massage your skin with this one device. They also provide a purifying exfoliator, detoxifying cleanser, refreshing moisturizer in a sandalwood scent. It has an amazing texture and smell, and it's very easy to take care of your head after applying it. The sandalwood-scented preshave oil is perfect for preventing irritation. I tried it out on myself, and it feels quite high-quality. Your skin feels so soothed. The lightweight aftershave lotion is perfect for preventing further irritation post-shave. 
Usually, I mention the upsides and downsides when I talk about a particular grooming product, but there aren't many downsides to the Freebird FlexSeries. The price may be a bit too much for some people, but you get a lot of bang for your buck with all of the different functions. I'm also hooking you guys up with a code for 15% off all Freebird products. If you're looking for a specialized trimmer that can also exfoliate and massage, you'll be getting a steal on the best trimmer on the market. If you'd like to check it out, I will have it linked below with the discount code.
If you have any questions, please let me know in the comments below, and I'll try to reply. If you'd like to see more content like this, consider subscribing to my YouTube channel and follow me on Instagram. Thank you so much. I genuinely appreciate your time. I'll see you next time.