Hey there, guys! Junaid Minshad here, and today I'm diving deep into Skillshare, the online learning platform that's been making waves in the world of skill development. If you're anything like me, you're always on the lookout for ways to level up your skills and knowledge. Skillshare might just be the answer you've been waiting for. So, let's get right into it.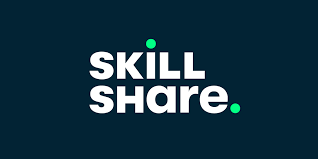 What is Skillshare?
Skillshare is an online learning community that offers thousands of classes across various creative and practical skills. It's a bit like having access to a virtual university where you can pick and choose what you want to learn. From photography to graphic design, marketing to cooking, Skillshare has it all.
Why Skillshare Caught My Eye
What Are Others Saying?
Before diving in, I always like to check out what others are saying about a platform. Here's a quick overview of some common praises and criticisms:
The Pros
Quality Instructors: Skillshare attracts top-notch instructors who are experts in their fields.
Engaging Content: The classes are well-structured, engaging, and easy to follow.
Community: You can connect with fellow learners and even collaborate on projects, creating a sense of community.
The Cons
Limited Depth: While Skillshare offers a broad range of topics, some users find that the depth of the content doesn't always match their needs.
Not Accredited: Skillshare courses aren't accredited like traditional degrees, which might be a downside for some.
Skillshare vs. Traditional Education
One question that often comes up is whether online learning on platforms like Skillshare can replace traditional education. Well, it depends on your goals:
Skill Enhancement: If you want to acquire practical skills quickly and affordably, Skillshare is a fantastic choice.
Formal Education: For career paths requiring degrees and accreditation, traditional education is still the way to go.
My Experience with Skillshare
I've personally used Skillshare to brush up on my video editing skills, and I was impressed by the content quality and how easy it was to follow along. Plus, the hands-on projects allowed me to apply what I learned immediately.
The Verdict
So, is Skillshare worth it? Absolutely, especially if you're looking to acquire new skills, explore your passions, or enhance your career prospects. It's a valuable resource for guys like us who want to keep evolving.
Remember, you can grab two months of Skillshare Premium Membership for free right here. It's a sweet deal that can kickstart your learning journey.
If you've tried Skillshare or have any questions, drop me a message on my Instagram @JunaidMinshad. I'd love to hear your thoughts and experiences!
And before you go, don't forget to check out my Free Glow Up Secrets Book: The Underground Playbook For Turning Heads everywhere You Go. It's packed with tips and tricks to help you level up your life. You can grab your copy here.
Keep learning, guys!
Junaid Minshad