Disclosure: This post may contain affiliate links. All opinions expressed here are our own.
Introduction: Grooming Made Easy with Amazon Trimmers
Hey there, fellow grooming enthusiasts! If you're anything like me, you understand the importance of keeping your appearance on point. Whether it's maintaining a well-groomed beard or getting a neat haircut, having the right tools is crucial. That's where Amazon trimmers come into play! In this guide, I'll walk you through some of the best trimmer brands available on Amazon, so you can find the perfect one to suit your needs.
Why Amazon Trimmers?
When it comes to shopping for grooming products, Amazon is a goldmine. With a vast selection of trimmers available at competitive prices, it's no wonder why so many men turn to Amazon for their grooming needs. Here's why Amazon trimmers are the way to go:
Variety: Amazon offers a wide range of trimmers, catering to different budgets and preferences. You'll find options from popular brands and discover new ones that you may not have encountered elsewhere.
Reviews and Ratings: One of the best things about shopping on Amazon is the abundance of customer reviews. These reviews provide valuable insights into the performance and quality of the trimmers, helping you make an informed decision.
Convenience: With Amazon's fast shipping and reliable customer service, you can have your new trimmer delivered right to your doorstep without any hassle. It's convenient and saves you time, allowing you to focus on looking your best.
Now, let's dive into some of the top Amazon trimmer brands that have caught my attention: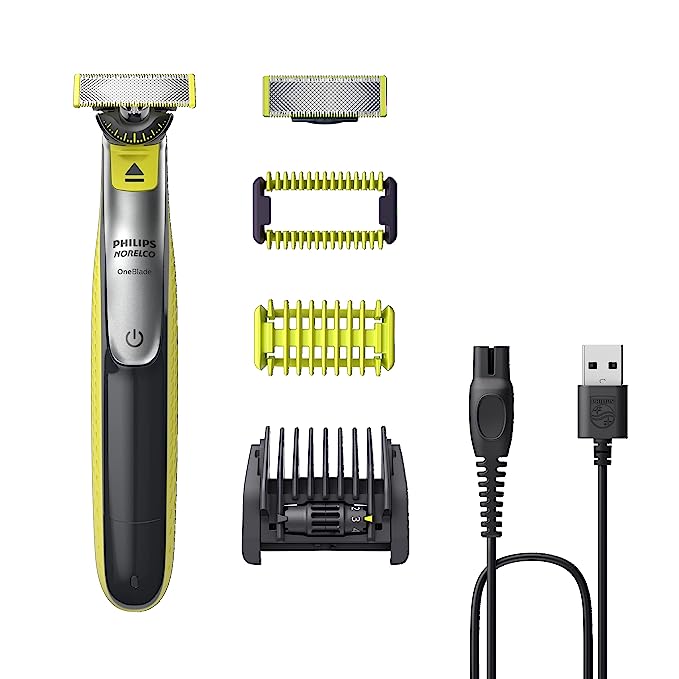 If you're looking for versatility and precision, the Philips Norelco OneBlade is a top contender. This trimmer features a unique blade technology that can trim, edge, and shave any length of hair with ease. With its durable construction and long battery life, this trimmer is built to last.
Key features:
Versatile blade technology for trimming, edging, and shaving
Durable construction for long-lasting performance
Long battery life for extended use
Replaceable blades for easy maintenance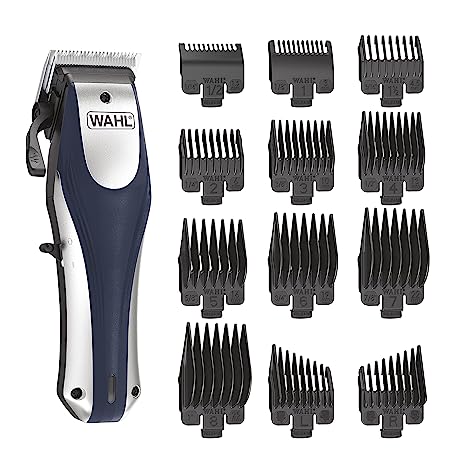 For high-quality performance, consider the Wahl Stainless Steel Lithium Ion+. This trimmer features precision-ground blades made of stainless steel, ensuring a smooth and precise trim every time. With its long-lasting lithium-ion battery, you can enjoy cordless convenience for an extended period.
Key features:
Precision-ground stainless steel blades for a smooth trim
Long-lasting lithium-ion battery for cordless operation
Multiple guide combs for customizable trimming lengths
Easy to clean and maintain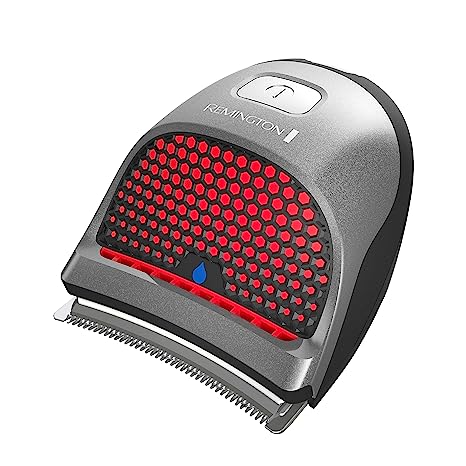 If you're looking for a compact and ergonomic trimmer, the Remington HC4250 Shortcut Pro is an excellent choice. Its unique design fits comfortably in the palm of your hand, allowing for easy maneuverability. This trimmer comes with extra-wide curved blades for maximum coverage and precision.
Key features:
Compact and ergonomic design for comfortable handling
Extra-wide curved blades for efficient trimming
Corded and cordless operation for flexibility
Easy to clean and maintain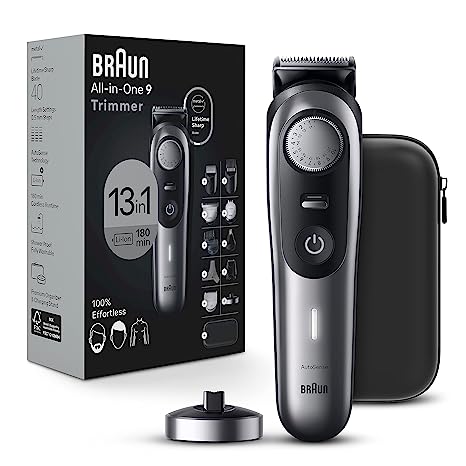 The Braun Multi Grooming Kit MGK3980 is a comprehensive grooming solution that covers all your trimming needs. This kit includes multiple attachments, such as a precision trimmer, a detail trimmer, and a nose and ear trimmer. With its long-lasting battery and durable construction, this trimmer is designed to deliver consistent performance.
Key features:
All-in-one grooming kit with multiple attachments
Long-lasting battery for extended use
Durable construction for reliability
Fully washable for easy cleaning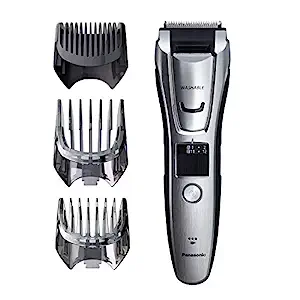 For adjustable beard and hair trimming, the Panasonic ER-GB80-S is a versatile choice. With its adjustable dial and precision-cut blades, you can easily customize your trimming length and maintain a polished look. This trimmer is also equipped with a water-resistant design, making it convenient for both dry and wet trimming.
Key features:
Adjustable dial for customizable trimming lengths
Precision-cut blades for precise grooming
Water-resistant design for easy cleaning
Cordless operation for flexibility

If you're seeking a professional-grade trimmer, the Andis Professional T-Outliner Trimmer is a top choice. With its powerful magnetic motor and carbon-steel T-blade, this trimmer delivers exceptional precision and sharpness. It's designed to provide clean lines and detailed trims, making it a favorite among those seeking professional results.
Key features:
Powerful magnetic motor for efficient trimming
Carbon-steel T-blade for precise cutting
Corded operation for consistent power
Ideal for creating clean lines and detailed trims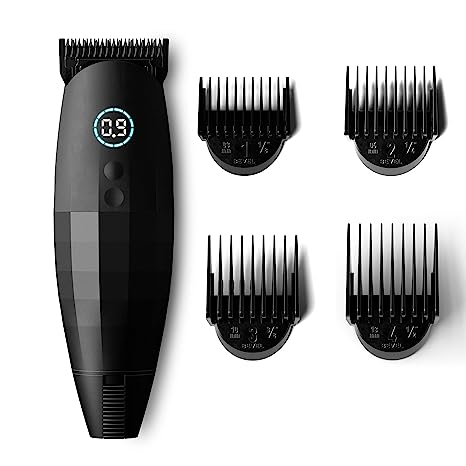 For a premium grooming experience, consider the Bevel Trimmer. This trimmer offers precise and effortless trimming with its high-quality blade designed to glide smoothly through hair. With its ergonomic design and cordless operation, this trimmer provides ultimate control and convenience.
Key features:
High-quality blade for a clean and sharp trim
Ergonomic design for comfortable handling
Cordless operation for flexibility
Long battery life for extended grooming sessions
Conclusion: Choose Your Perfect Amazon Trimmer
There you have it, my fellow grooming enthusiasts—the best Amazon trimmer brands for men! With Amazon's extensive selection and the convenience of online shopping, you can find the perfect trimmer that suits your needs and budget. Whether you prioritize versatility, precision, or durability, one of these top trimmer brands will help you achieve that well-groomed look.
So, what are you waiting for? Level up your grooming routine and elevate your style with the help of these fantastic Amazon trimmers. Happy grooming, and remember, your style is in your hands!