Disclosure: This post may contain affiliate links. All opinions expressed here are our own.
Introduction: Best Serum For Glowing Face | Men's Skin Vitamin C
Introducing the best serum for glowing face that also happens to be great for men's skin! This unique vitamin C serum has everything you need to achieve radiant, healthy looking skin. Made with natural ingredients, this powerful formula works to brighten and even out your complexion while protecting against environmental stressors.
Are you looking for the best serum for glowing face? A serum with Vitamin C to fight against aging? – Aging is inevitable. However, how your skin ages is largely determined by lifestyle choices and genetics. While you can't change your DNA, there are now countless anti-aging products available that claim to help offset the effects of time — including Caldera + Lab's "The Good" – multi-functional serum.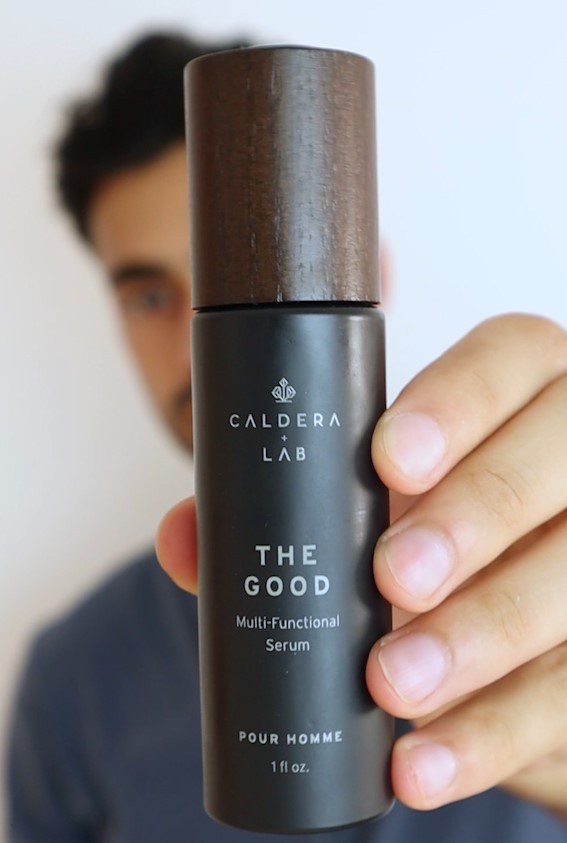 I'll be honest: I was a bit sceptical at first. After all, most serums don't seem to live up to the hype (and often come with a hefty price tag). But after doing some research on the ingredients, I decided it was worth giving it a try!
Here's my honest review of Caldera + Lab Serum after using it for two weeks:
The Pros: What I Loved About Caldera + Lab "The Good" – multi-functional serum.
Within days of using the serum consistently morning and night, I noticed improvements in both the overall appearance and feel of my skin. It looked brighter and more youthful, almost like I had gotten an expensive facial! The results just kept getting better as time went on too; after two weeks my fine lines were noticeably less pronounced and my skin felt firmer/more hydrated than ever before.
Caldera + Lab Brand Identity.
Caldera + Lab is a new men's skincare brand that promises to help with the signs of aging. Caldera + Lab's products are designed to address common concerns like fine lines, wrinkles, dark spots, and uneven skin texture.
What makes Caldera + Lab unique?
There are several things that make Caldera + Lab stand out from other skincare brands on the market. First, the company uses only natural ingredients in all of their products. Second, they have a very simple but effective three-step system that includes an exfoliating cleanser, a moisturizing cream, and a multi-functional serum.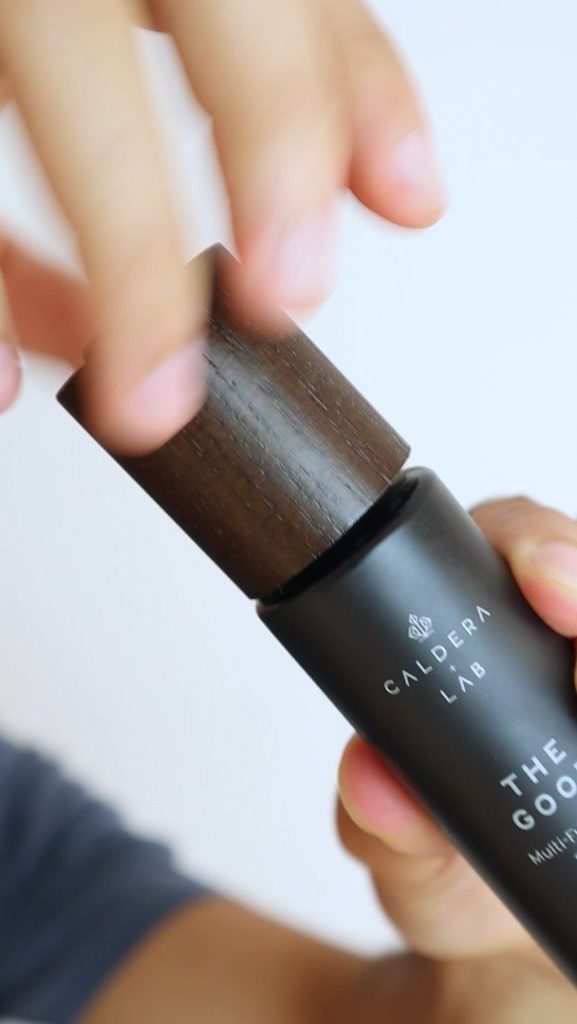 The ingredients in Caldera + Lab's products and what they do for the skin.
Caldera + Lab's products are chock-full of amazing ingredients that help to nourish and protect the skin. One of their key ingredients is apricot kernel oil, which helps to bind moisture to the skin, keeping it hydrated and plump. Another great ingredient in their products is astralagus root, which brightens the complexion and makes skin look tighter & smoother. But what really sets Caldera + Lab apart from other men's skincare brands is their selection of botanicals that are clinically-proven, 100% fair trade, wild-harvested or organic, and sourced from the most potent variety – no matter where on the planet that is.
The plant stem cells have been shown to promote collagen production, improve elasticity, and protect against damage caused by free radicals. All of this comes together to create a powerful anti-aging trifecta that can help keep your skin looking its best as you age!
The benefits of using a serum for glowing skin.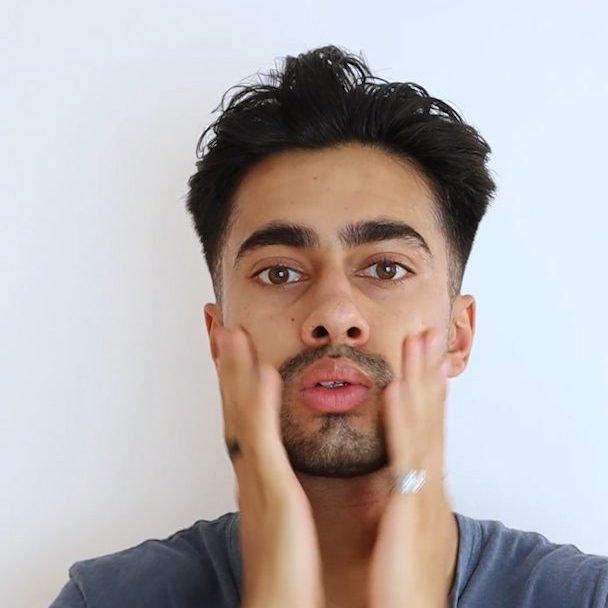 When it comes to skincare, there are a lot of different opinions on what works best. However, one thing that nearly everyone can agree on is the benefits of using a serum for glowing skin. A good quality facial serum will help to brighten your complexion, smooth out wrinkles and fine lines, hydrate your skin, and protect it from environmental damage. If you are looking for an effective way to improve your skin's appearance, then adding a serum to your daily routine is a great place to start.
My Caldera + Lab experience and recommendation.
I've been using the products from Caldera + Lab for a little over 60 days now and I have to say that I'm impressed. The initial results were visible after just a couple days of use – my skin looked brighter, smoother, and more evenly toned. After continued use, I saw even more improvements: fine lines started to visibly diminish, rough patches became much softer, and overall my skin looked healthier than it has in years. Considering how well the products worked for me personally, as well as how affordable they are compared to other high-end skincare brands out there, I would definitely recommend giving them a try.
The pros and cons of Caldera + Lab's products.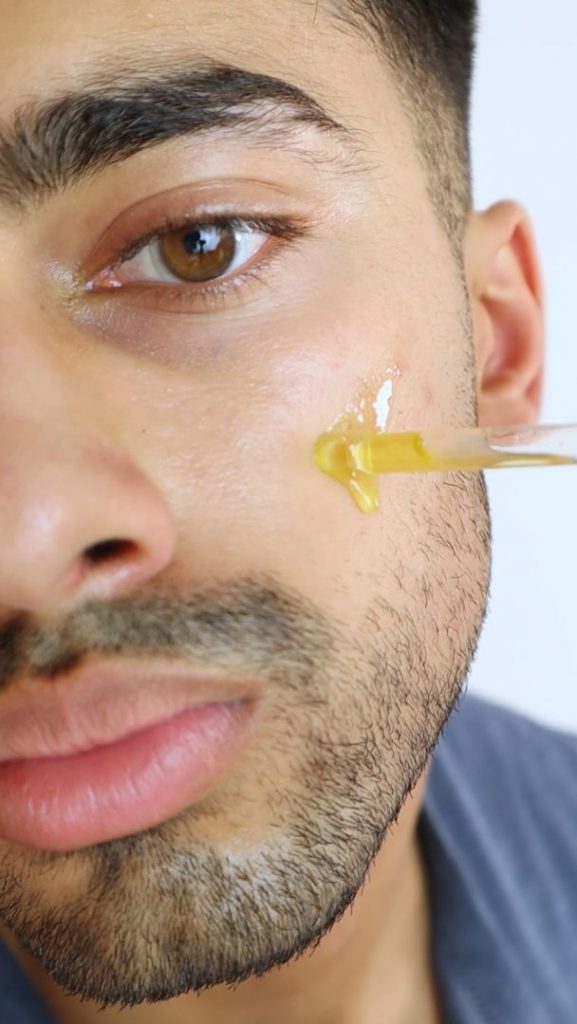 Caldera + Lab's products are said to be some of the most effective on the market for men's skin care. Some of the pros include that they have a wide range of products, their customer service is excellent, and they offer a money-back guarantee.
The cons are that some customers have experienced irritation from using their products. Overall, Caldera + Lab seems to be a trusted brand with mostly positive reviews.
Products made to prevent aging
The Caldera + Lab products can actually prevent aging. They are vetted by science and The Good is substantiated by scientific data from a robust U.S. clinical trial and the first-of-its-kind antioxidant study. The U.S.-based trial showed that the The Good provides statistically significant improvements in the appearance of fine lines and wrinkles, elasticity, dark spots, skin tone, and more.
9 out of 10 Men Experienced Healthier & Visibly Improved Skin
Non-Toxic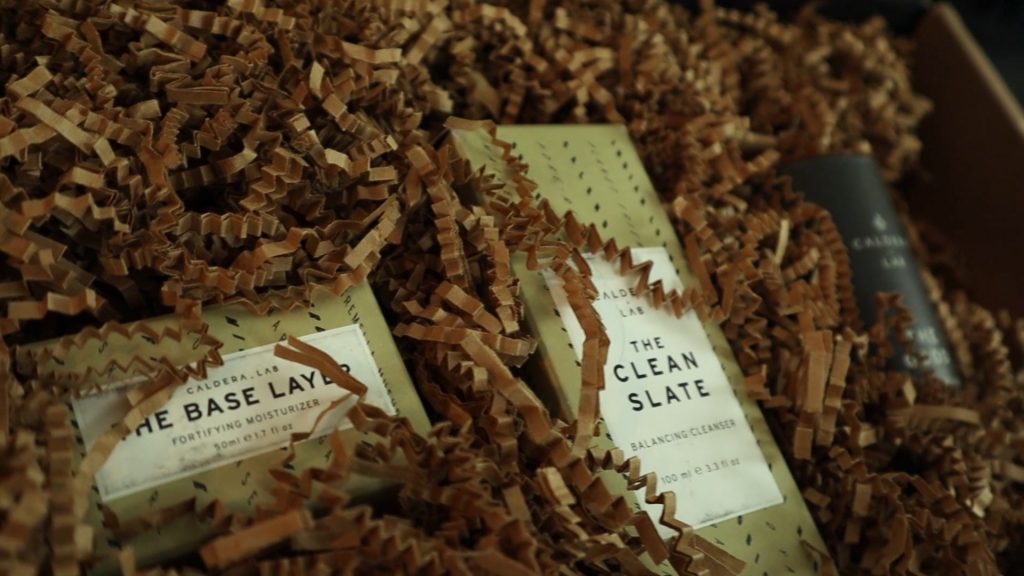 Caldera + Lab is a skincare company that creates non-toxic products for men. Their goal is to provide safe and effective skincare solutions that are free of harsh chemicals and other harmful ingredients. I recently had the opportunity to try out their "Anti-Aging" line, which includes a face wash, serum, eye cream, and moisturizer. Here's my honest review of each product: The face wash was gentle yet effective at cleansing my skin without stripping away its natural oils. The serum helped reduce the appearance of wrinkles and fine lines, while the eye cream brightened up dark under-eye circles. Finally, the moisturizer kept my skin hydrated all day long without feeling heavy or greasy. Overall, I was very impressed with Caldera + Lab's Anti-Aging line! Not only do their products work well, but they're also completely safe for you to use on your skin."
Conclusion: Best Serum For Glowing Face | Men's Skin Vitamin C
After trying out Caldera + Lab's products for a few weeks, I can say that they really do live up to the hype. The quality of their ingredients is amazing, and my skin has never felt so healthy and happy before. Not to mention, the results are visible within days of using their products! If you're looking for an honest review on men's skin care for aging, then I would highly recommend giving Caldera + Lab a try.