Disclosure: This post may contain affiliate links. All opinions expressed here are our own.
Introduction: Copenhagen Grooming Hair Growth Kit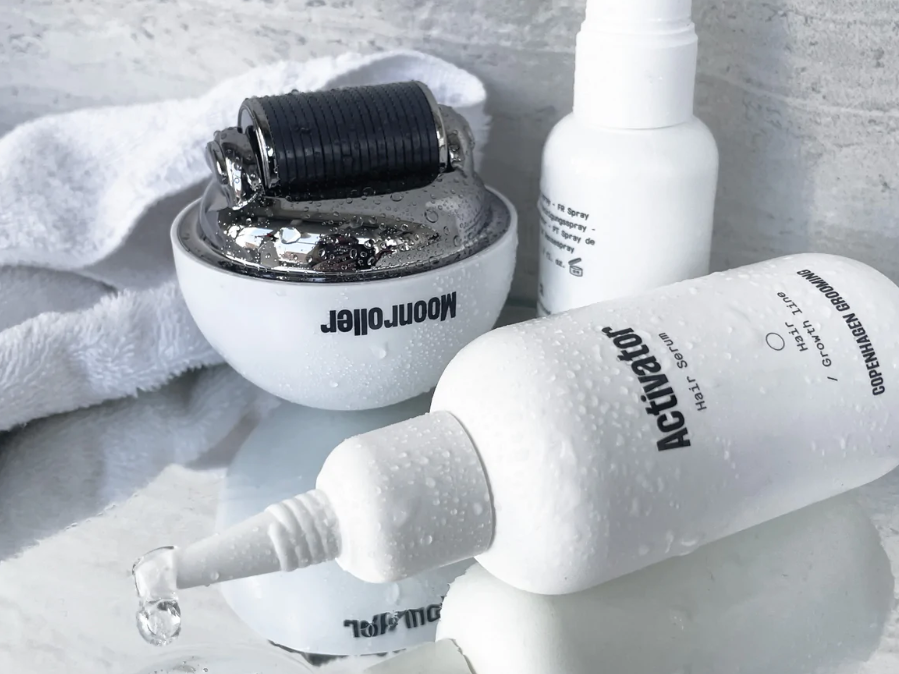 Here's my honest review of the Copenhagen Grooming – Hair Growth Kit … "How To Grow Thicker & Fuller Hair with CPH Grooming" Are you looking for a way to grow a thicker hair? Or maybe you are trying to regrow your hair? Either way, the CPH Grooming Hair Growth Kit can help! I recently tried out the Copenhagen Grooming products, and I have to say, I was impressed! The natural ingredients list is impressive, the packaging is chic and user-friendly, and most importantly – the products actually work.
Their unique blend of natural ingredients helps stimulate hair growth while also making your existing hair appear fuller and healthier.
What are the products offered by Copenhagen Grooming?
The Moonroller – Micro Needle Roller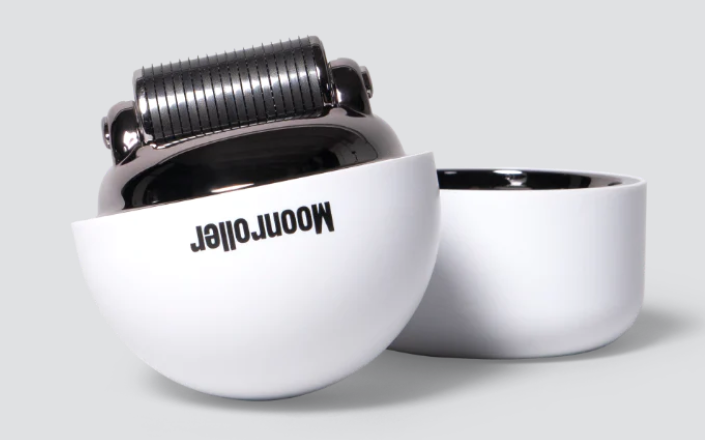 The Moonroller consists of 1140, 0.5 mm titanium needles that penetrate the top layer of the scalp and create thousands of microscopic channels.
This process boosts the blood flow, increasing the nutritional distribution to both inactive and active follicles.
This procedure allows your skin to more effectively absorb the Activator.
Activator – Hair Serum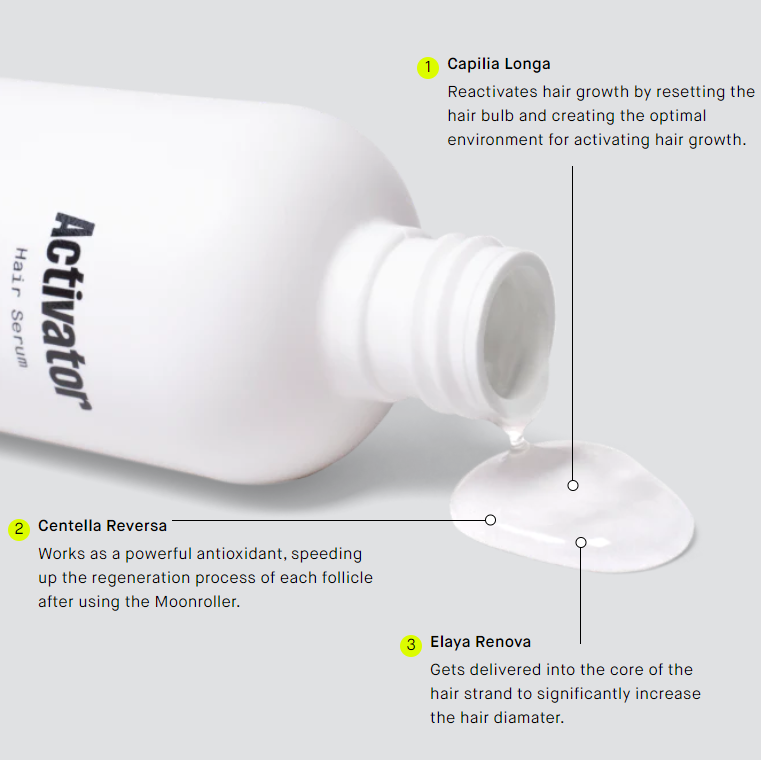 The Activator is a serum proven to stimulate inactive follicles and prevent them from entering the hair loss phase.
The hair growth effect is found in our patented Triple Complex™, proven to target hair growth, thickness, and strength with a combination of three actives in a unique composition.
Cleanser – Cleansing Spray
The cleanser is made to clean the Moonroller. Pretty straight forward.
Copenhagen Grooming is a unique, Danish-inspired line of luxury grooming products that are perfect for any man who wants to look his best. The company offers a variety of beard and facial hair care items, skin care products and hair growth products. All of their products are made with natural ingredients and are designed to help improve the health and appearance of your hair and skin.
How is Copenhagen Grooming different from other hair growth brands?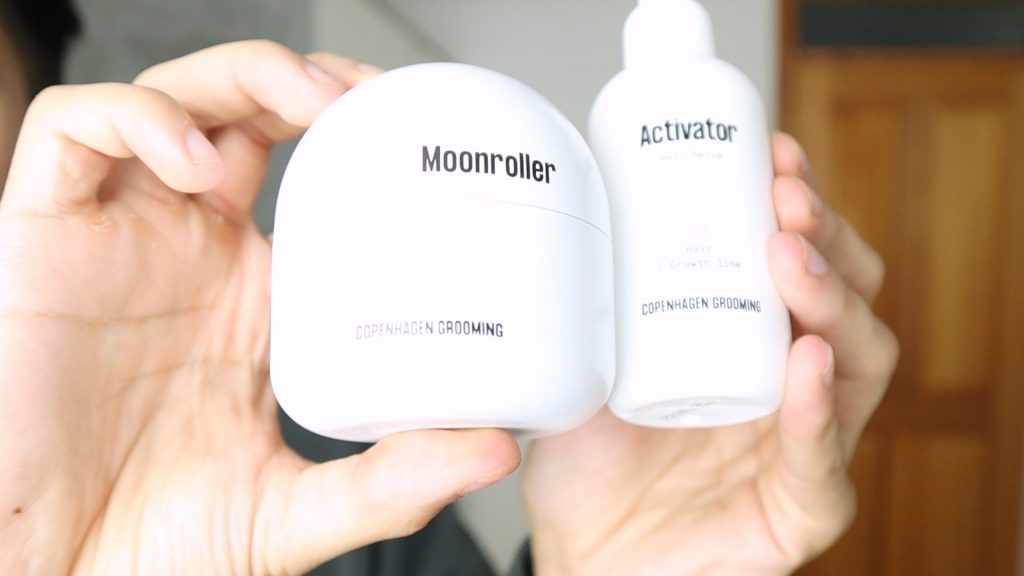 Copenhagen Grooming is a unique brand that offers superior quality products for your hair growth. Their focus on natural ingredients and innovative formulations makes them stand out from the crowd. Their hair growth kit is designed to promote healthy hair growth.
What are the hair benefits of using Copenhagen Grooming products?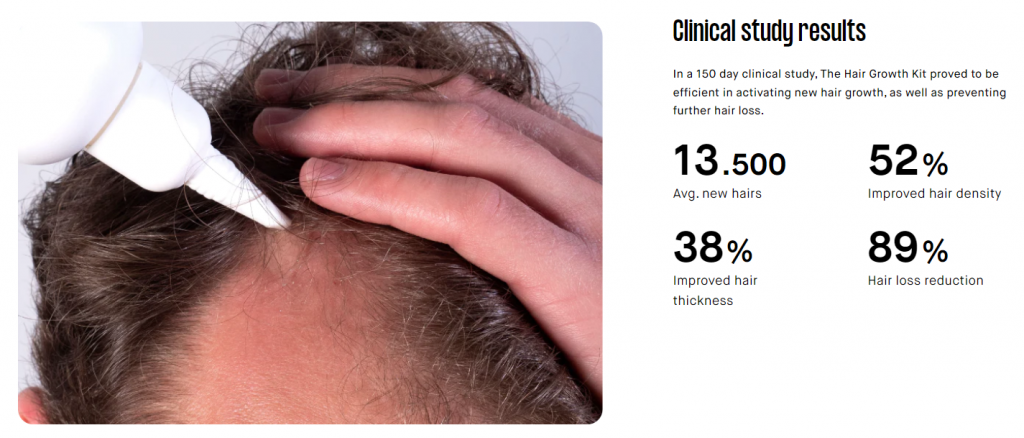 When it comes to your hair, most men want luscious, thick and healthy hair. Unfortunately, not everyone is blessed with model hair genetics. If you struggle with thin hair or baldness that's where the Copenhagen Grooming products offer a solution. CPH Grooming hair serum is designed to promote healthy hair growth by making your follicles stronger and more resilient. It contains vital nutrients like Capilia Longa, Centella Reversa and Elaya Renova that nourishes your scalp skin and help encourage new hair growth. Just massage a few drops onto your scalp every day for best results and use the Moonroller every 3 days.
How does the hair growth kit works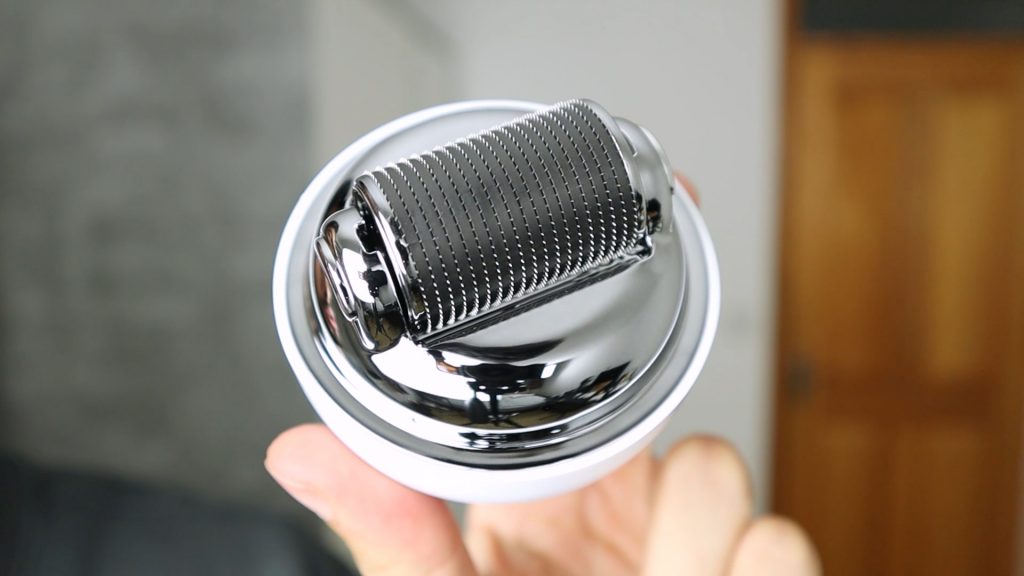 Many men who use the Copenhagen Grooming hair growth kit see noticeable results within 60 days (including my dad)! In fact, some men have reported seeing an increase in hair growth of up to 50% after using this system for a few weeks. If you are looking for a way to get your hair growing thick and fast, give Copenhagen Grooming products a try today!
How to use the hair activator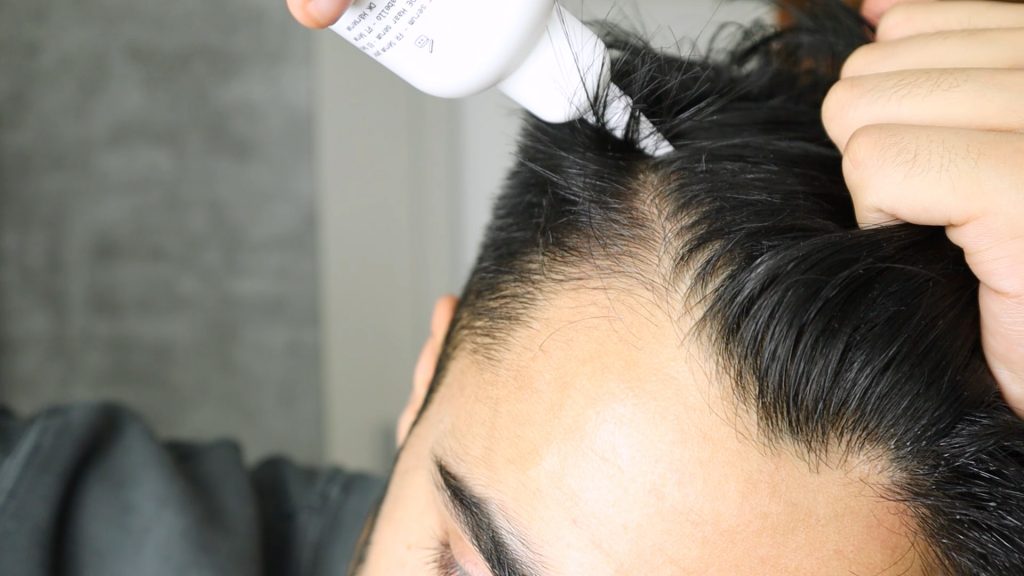 If you want to get the best out of your hair activator, it is important that you apply it correctly. Here are some tips on how to use the product:
Start by clean washing your scalp with a quality scalp cleanser. This will help remove any dirt or oils that could clog pores and prevent optimal absorption of the treatment.
Once your scalp is clean, towel dry before applying a small amount of the hair activator evenly across the entire scalp area.
Gently massage the product into your skin for five minutes so that it can be fully absorbed.
Leave the treatment on for at least eight hours before rinsing off with warm water and patting dry with a soft towel.
How to use the Moonroller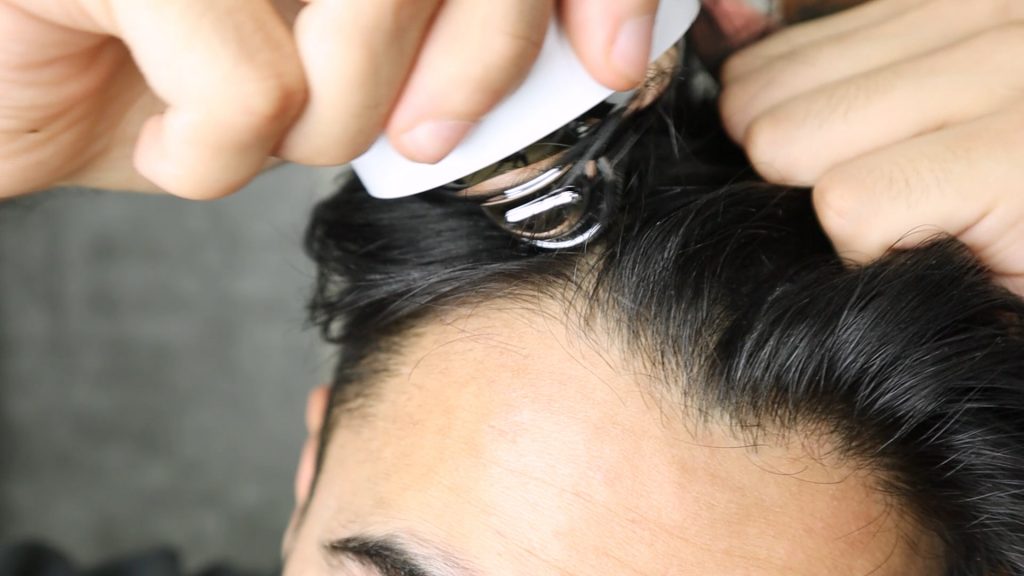 If you are looking for a way to boost your hair growth, the CPH Grooming Moonroller is the perfect tool for you. This unique device helps stimulate blood flow to the hair follicles, which can promote faster and thicker growth. Here's how to use it: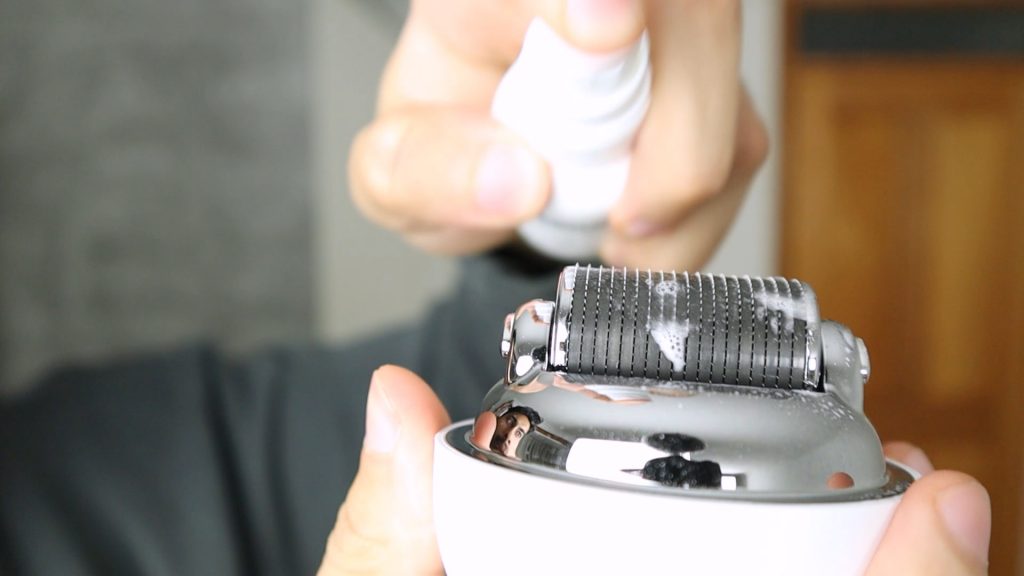 Start by thoroughly cleansing the Moonroller with their cleansing spray. This will remove any dirt or build-up that could clog pores and stimulate bacteria.
Next, it's time to roll! Gently glide the roller over your scalp in all directions for about 5 minutes.
Finish up with the hair serum activator.
Conclusion: Copenhagen Grooming (Honest Review)
Copenhagen Grooming is a new arrival in the world of men's grooming. This company promises to provide top-of-the range products that will allow guys to take their hair up a notch with items specifically designed for facial hair beard and hair growth. So far, reviewers seem happy with Copenhagen Grooming's offerings. The brand has something for every kind of guy, whether you're looking to achieve the perfect hair on your head or just want to keep your beard in tip-top shape. One area where CPH Grooming really shines is their commitment to providing high-quality products — all their products are well-designed and thoughtfully selected.
For Hair Growth: if you have thin hair and fighting baldness, then this brand could be worth checking out. With its carefully formulated line hair serum, CPH Grooming can help give your follicles the boost they need for thicker, healthier hair.
My dad has tried the product for more than 60 days and it works well since he's seeing some new hair follicles appear on his scalp area. So, if you are serious about levelling up your hair game, I would recommend you to start your hair growth journey today.
Ps. I recommend you to get the Hair Capsules to further accelerate the results!