Hey there, fellow smart shoppers! Junaid here from Meninfluencer.com, and today I want to share my honest review of the Ekster Smart Wallet. If you're on the lookout for a sleek and intelligent wallet that combines style with high-tech features, you're in for a treat!
Why I Chose Ekster
As a self-proclaimed gadget enthusiast, I'm always on the hunt for the latest innovations that make our lives easier and more efficient. When I stumbled upon the Ekster Smart Wallet, I was immediately intrigued. Its minimalist design and promise of smart functionalities piqued my interest, so I had to give it a try.
The Parliament Wallet: Functionality Meets Style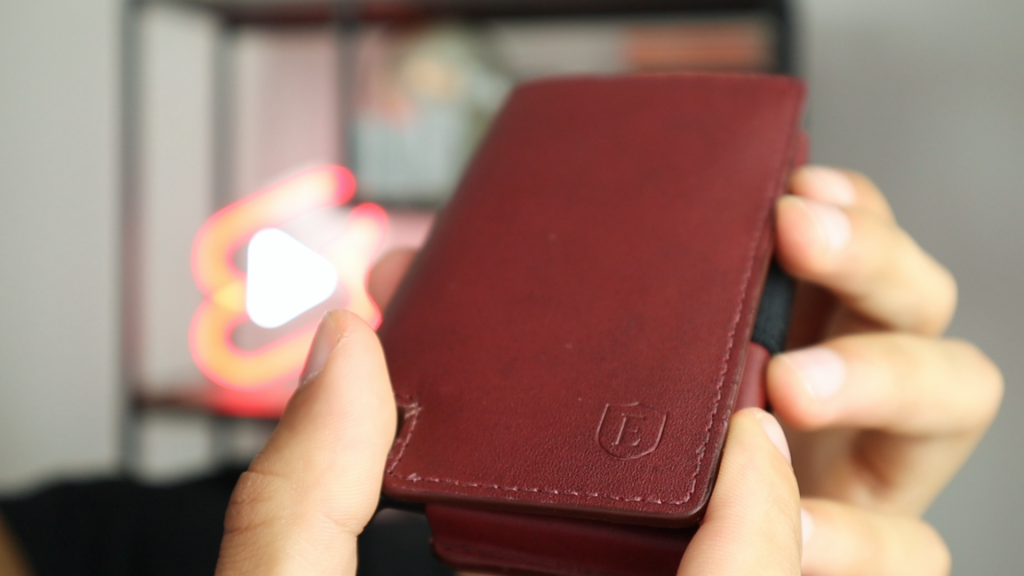 Let's start with the star of the show—the Ekster Parliament Wallet. This wallet is a game-changer for those of us who are tired of fumbling through our pockets or bags to find our cards and cash. Here's what I loved about it:
Smart Tracking: The Parliament Wallet comes equipped with a built-in tracking device. Using the Ekster app on your smartphone, you can ring your wallet and track its location. No more panic-induced searches for your misplaced wallet!
Quick Card Access: With a simple press of a button, the wallet fans out your cards so you can easily access the one you need. It's a small feature but makes a huge difference in terms of convenience.
RFID Protection: In today's digital age, protecting our personal information is crucial. The Parliament Wallet has RFID-blocking technology to keep your cards safe from unauthorized scanning, ensuring your data remains secure.
The Aluminum Cardholder: A Stylish Companion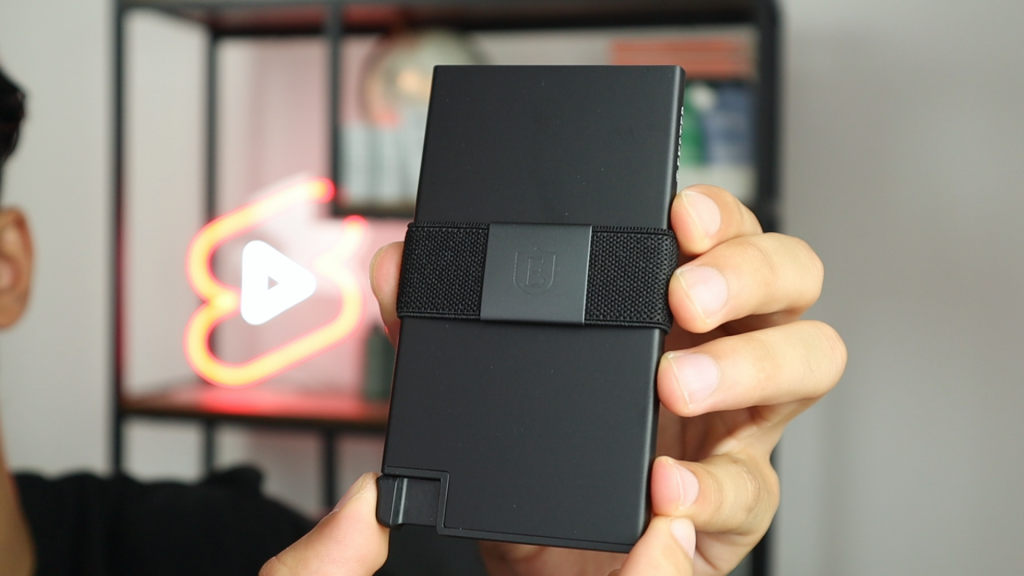 Now, let's talk about the Aluminum Cardholder, a sleek accessory that pairs perfectly with the Parliament Wallet. Here are the standout features:
Lightweight and Durable: Made from high-quality aluminum, this cardholder is not only lightweight but also built to last. It can withstand the daily wear and tear of your busy lifestyle without losing its charm.
Capacity and Flexibility: The Aluminum Cardholder can hold up to twelve cards, providing enough space for your essential cards while keeping things compact and organized. Plus, it's compatible with the Parliament Wallet, creating a seamless duo.
My Overall Experience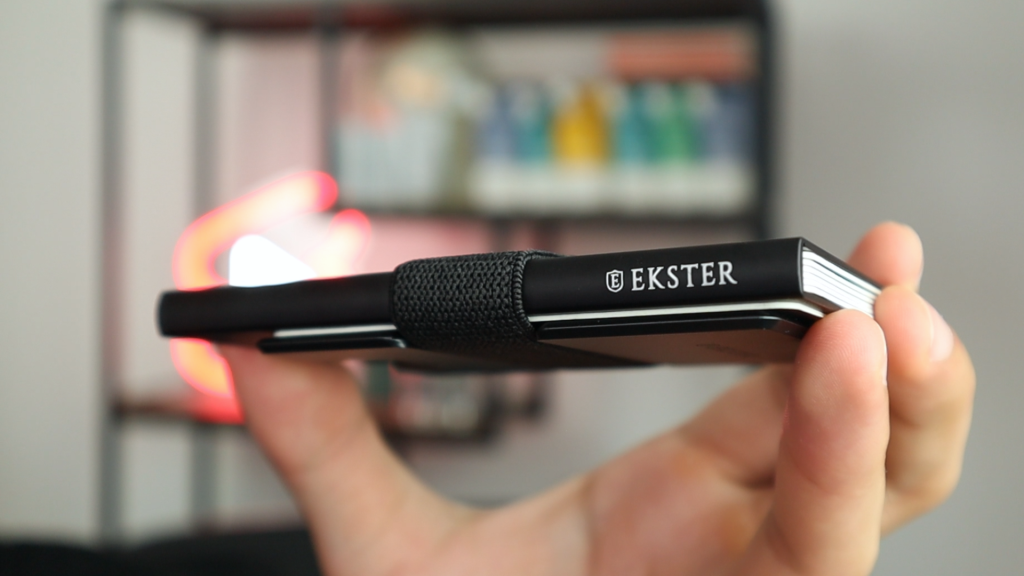 Having used the Ekster Smart Wallet myself, I can confidently say that it lives up to the hype. The combination of smart features, stylish design, and practicality makes it a standout choice for anyone in need of a reliable wallet. Here are a few additional points worth mentioning:
Simplicity: Ekster has nailed the balance between cutting-edge technology and simplicity. The wallet's functions are intuitive and easy to use, making it accessible to tech-savvy and non-tech-savvy individuals alike.
Quality Craftsmanship: The attention to detail and craftsmanship that goes into each Ekster wallet is evident. From the premium materials to the precise stitching, it's clear that these wallets are built to withstand the test of time.
Customer Satisfaction: Ekster is dedicated to customer satisfaction, and it shows. Their customer support is responsive and helpful, ensuring that any questions or concerns are promptly addressed.
Exclusive Offer: 20% OFF with Code MENINFLUENCER
And here's the cherry on top! As a valued reader of Meninfluencer.com, you have an exclusive opportunity to enjoy a 20% discount on your Ekster Smart Wallet purchase. Simply use the code MENINFLUENCER at checkout, and you'll receive your wallet at an even more affordable price.
Final Thoughts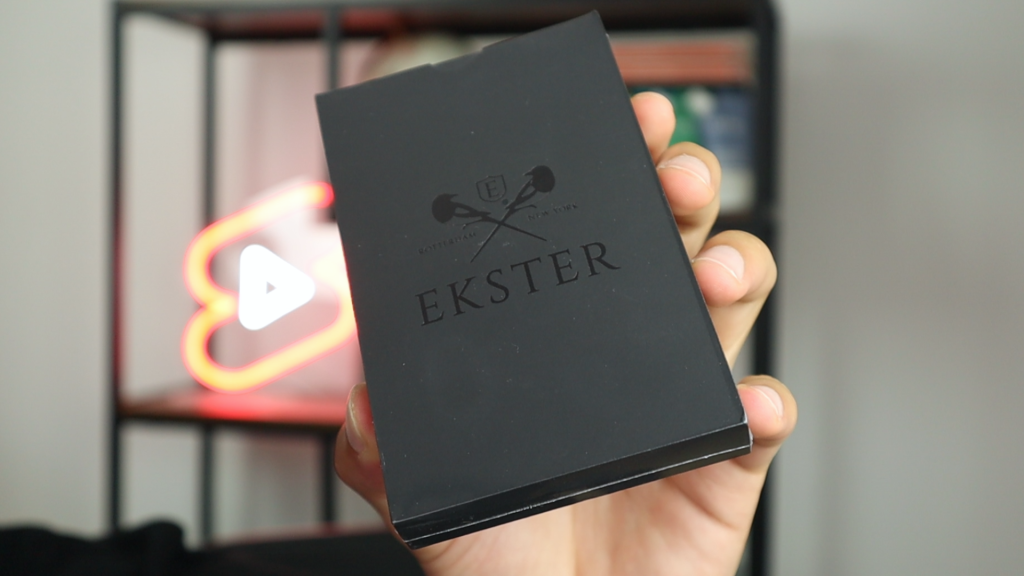 In conclusion, the Ekster Smart Wallet, especially the Parliament Wallet and Aluminum
Cardholder, offers a fantastic combination of style, functionality, and smart features. It's a modern solution to the everyday struggle of managing cards and cash. If you're ready to upgrade your wallet game, I highly recommend giving Ekster a try.
So, what are you waiting for? Head over to Ekster's website, pick your favorite wallet, and get ready to experience the future of smart wallets. Don't forget to use the code MENINFLUENCER to enjoy that special discount!
Disclaimer: This review is based on my personal experience with the Ekster Smart Wallet. Prices, features, and availability are subject to change. Please refer to the Ekster website for the most up-to-date information.