Disclosure: This post may contain affiliate links. All opinions expressed here are our own.
Introduction: Lumin Skin Care HONEST Review | Step-By-Step Instructions on How to Use Tutorial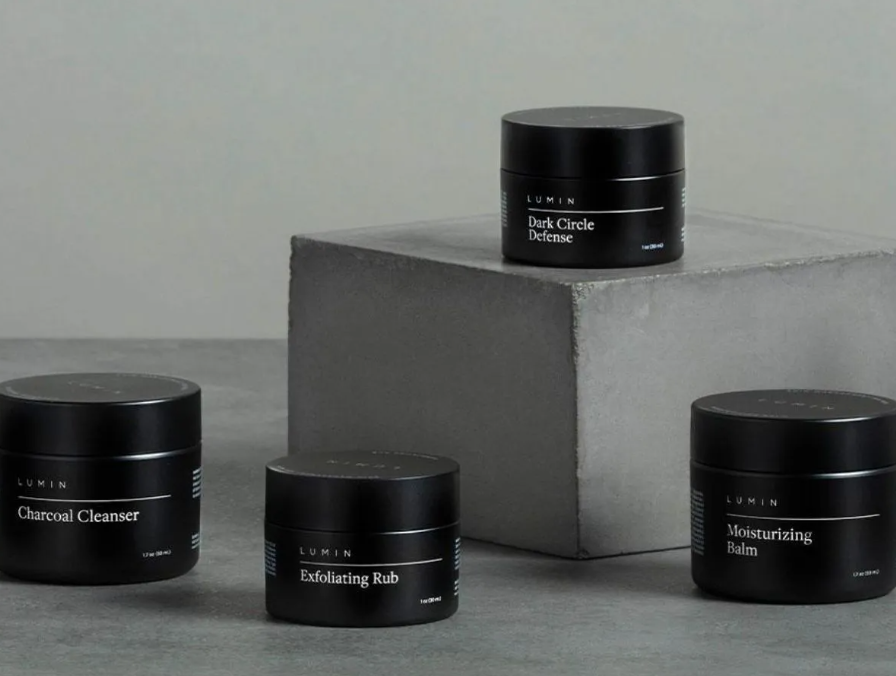 If you're looking for an Lumin skin care review that's honest, informative, and helpful, then look no further! This article will provide a step-by-step guide on how to use Lumin products as well as my own personal verdict after using Lumin for more than 2 years. Trust me, your skin will thank you later!
Introduction: Lumin Skin Care and what it is used for
Lumin Skin Care is a brand that creates products specifically for men's skin care needs. The line includes items such as charcoal cleanser, exfoliating rub, moisturizing balm and dark circle defense. All of the products are designed to help improve the appearance of your skin by providing nutrition and hydration.
My 60 Days experience using Lumin Skin Care products.
I'd like to share my 60 days experience using the Lumin products. It ABSOLUTELY changed my skin. I started with using their FREE TRIAL and then upgraded to their Complete Set. And the best thing – I started seeing results within days!
The ingredients in Lumin Skin Care and what they do
The Lumin team believe in utilizing natural ingredients as much as possible. For this reason, their products are packed with active plant-based extracts and oils which are known for their skin benefits. Organic Rosehip Oil is one of the key ingredients included in the Lumin range. This oil is high in antioxidants and has been shown to help improve skin texture, reduce scars and brighten skin tone. Another important ingredient used by Lumin is Aloe Vera Gel; a soothing agent that can hydrate and calm irritated skin.
How does Lumin Skin Care compare with other skin care brands.
This video covers Lumin vs Geologie. TLDR; Lumin is best for the average guy that is looking to improve his skin!
Tiege isn't as intense as Lumin. So, if you are looking for a strong, deep clean… Lumin is the way to go! Otherwise, read this detailed article where I go over my results with Tiege after 60 days.
Bettr is a skin care line for someone who wants to 'level up' and become "Bettr", while Lumin provides premium care for the premium man.
How to use Lumin Skin Care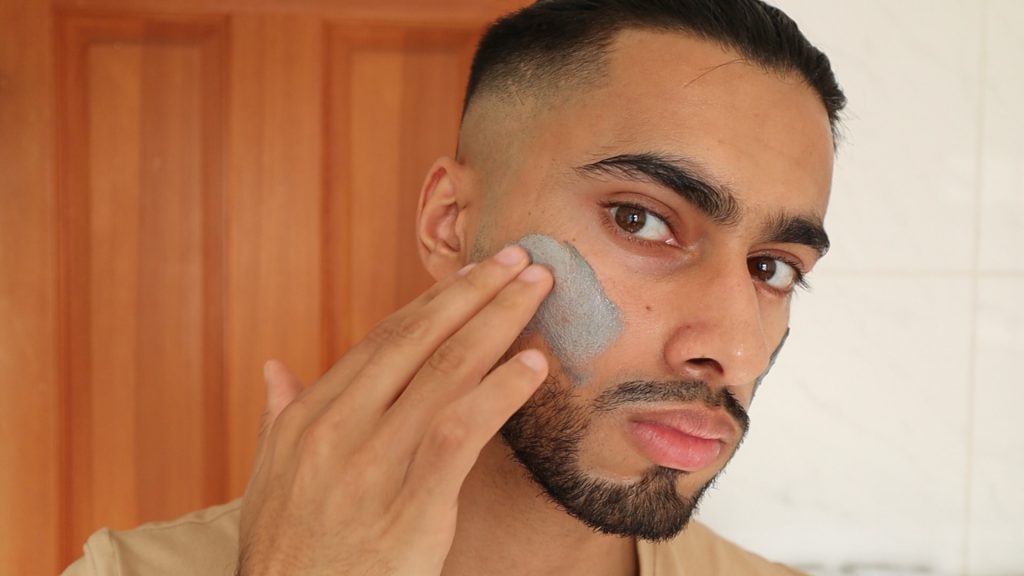 If you're looking for a skin care line that caters specifically to men, look no further than Lumin. Offering a variety of products designed to hydrate and nourish the skin, Lumin is perfect for those who want to achieve and maintain clear, healthy skin. Here's how to use some of their most popular products: The Charcoal Cleanser is a great choice for anyone wanting a product that will cleanse the skin.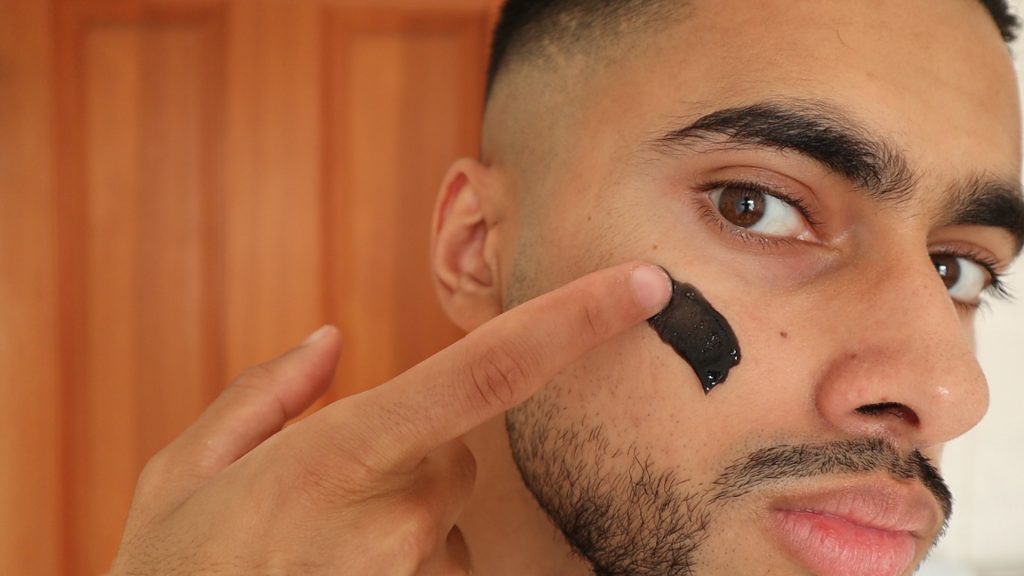 Followed up by the Exfoliating Rub (1-3x per week) to give your skin a deep clean. Simply massage into wet skin before rinsing off with warm water. Then use the Skin-Purifying Toner to get rid of impurities and skin imbalances. The UV Defense Moisturizing Balm (SPF30) if you'll be spending time outdoors.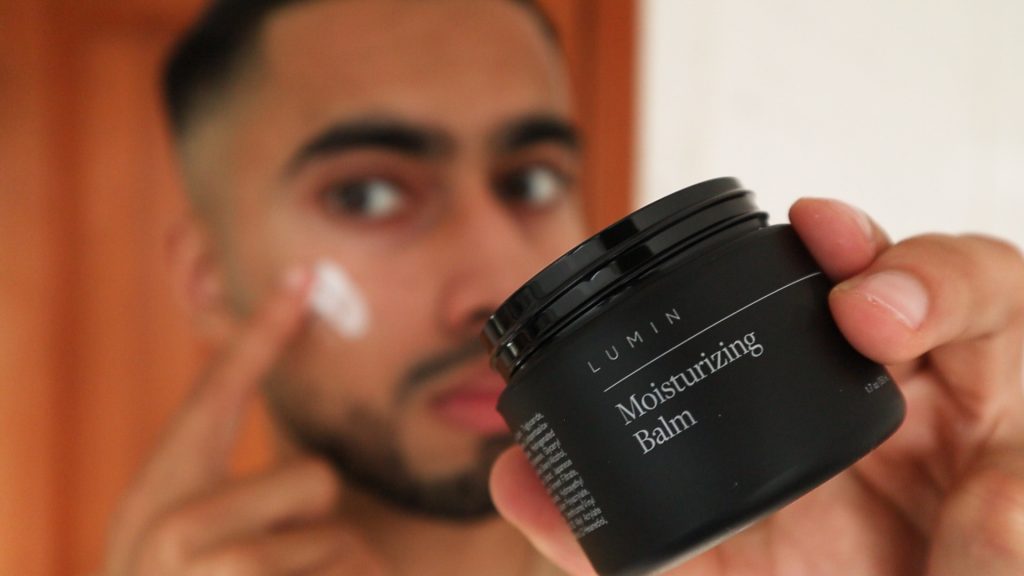 Otherwise, you will apply the Moisturizing Balm (aka my fav moisturizer ever!).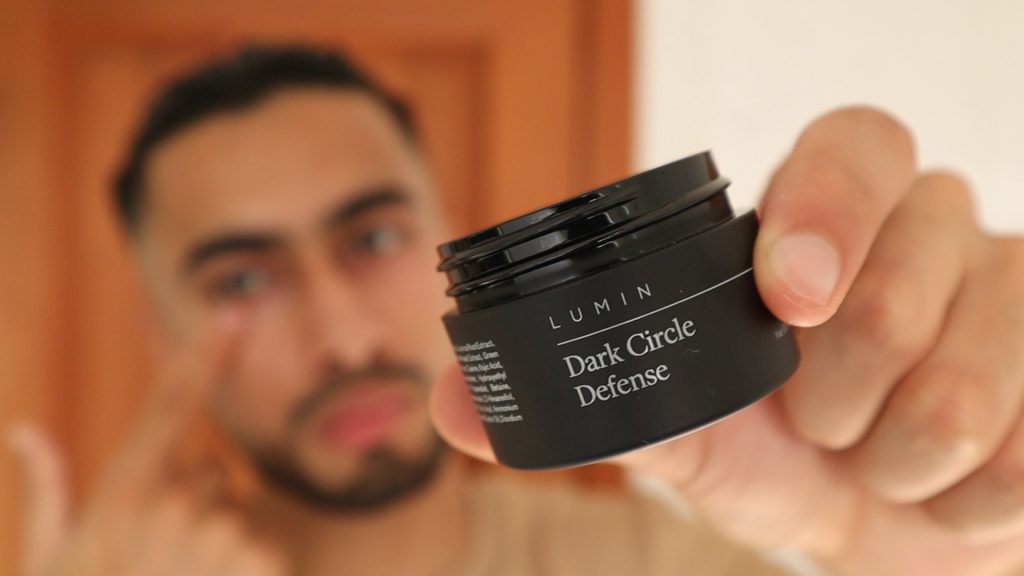 To finish it off, you will apply the Dark Circle Defense to get rid of dark eye circles and puffy under eyes.
The benefits of using Lumin Skin Care
Lumin is a very popular skin care line that many men are using for various reasons. The main benefit to using this type of product is the way it leaves your skin feeling after using it. There are multiple products in the Lumin line, each with its own unique purpose.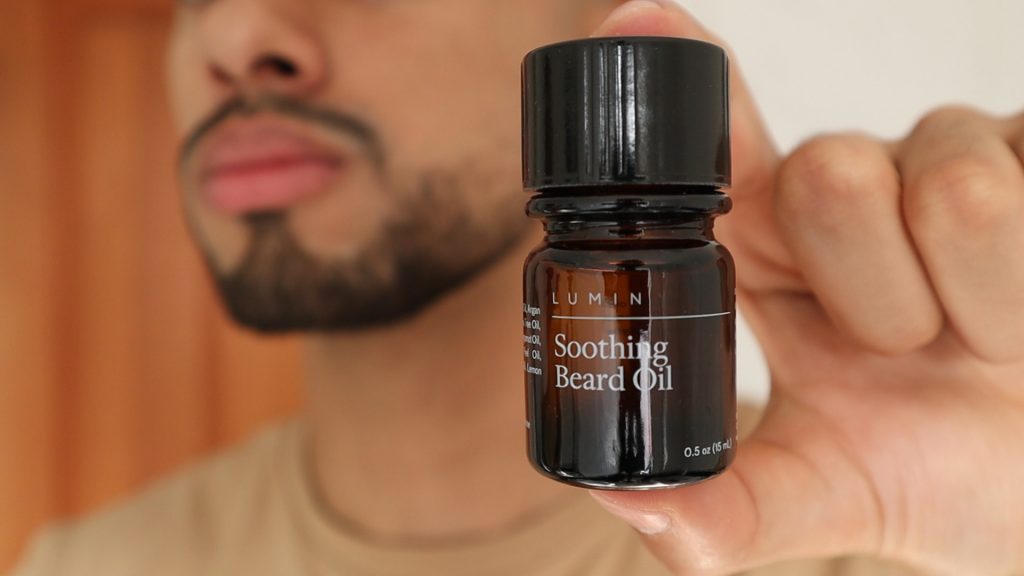 The Lumin beard oil has also gained a lot of popularity recently as more and more men have started to use it in their grooming routine. Lumin's beard oil contains all-natural ingredients like jojoba oil and argan oil, which help keep your beard looking healthy while simultaneously softening coarse hair follicles
My results of using Lumin Skin Care after 180 days
Lumin skin care products are designed to improve the appearance of men's skin. After using these products for 6 months, I continued to seeing changes and was very impressed with the results. My skin feels softer and smoother after using Lumin. Overall, I am extremely happy with the performance of these product.
FAQ's about Lumin Skin Care
1. What is Lumin and why was it created?
Lumin was created as a safe, gentle and effective skin care line for men. The idea behind the brand is that healthy skin should not only look good, but also feel great. All of their products are made with natural ingredients that work to soothe, protect and nourish your skin.
2. What are some of the key benefits of using Lumin?
Some of the key benefits of using Lumin include: improved texture and appearance of the skin, reduced inflammation and redness, protection from environmental aggressors (such as pollution), increased hydration levels, etc. In short – using Lumin can help you achieve healthier looking skin!
3. Is there anything special I need to do when applying or removing Lumin products?
Applying our products is easy – simply cleanse your face as usual then apply whichever product(s) you're using in problem areas (e..g., if you're targeting wrinkles around your eyes). Gently massage into the skin until absorbed then follow up with sunscreen if heading outdoors during daytime hours. When washing off any masks or exfoliants be sure to use lukewarm water rather than hot water which can further strip away moisture from your skin.
Lumin: Small-recap
So, what have we learned? Men's skin is different from women's skin and needs to be treated differently. Lumin provides a great solution for men who want to take care of their skin without using harsh chemicals or spending a lot of money. With natural ingredients that are designed specifically for men's skin, Lumin has something for everyone. Whether you're looking to improve your complexion, fight wrinkles, or just keep your skin healthy and hydrated, Lumin can help!
Why You Need Lumin Skin Care Products
Lumin believes that all skin types are beautiful. Whether you have dry, oily, or combination skin, their products can help you achieve and maintain clear, healthy skin. They offer a variety of skincare products for men to suit every need. What makes Lumin stand out from other skincare brands is their commitment to using only natural ingredients. Their products are free from harsh chemicals and artificial fragrances, making them gentle on the skin. Another thing that sets Lumin apart is their focus on providing affordable luxury for everyone. Their prices are reasonable without sacrificing quality or results.
On top of that they produce specialized products when you are desperate to eliminate the 'tired ' look. The Lumin Face Mask and Eye Patch are your heroes in disguise!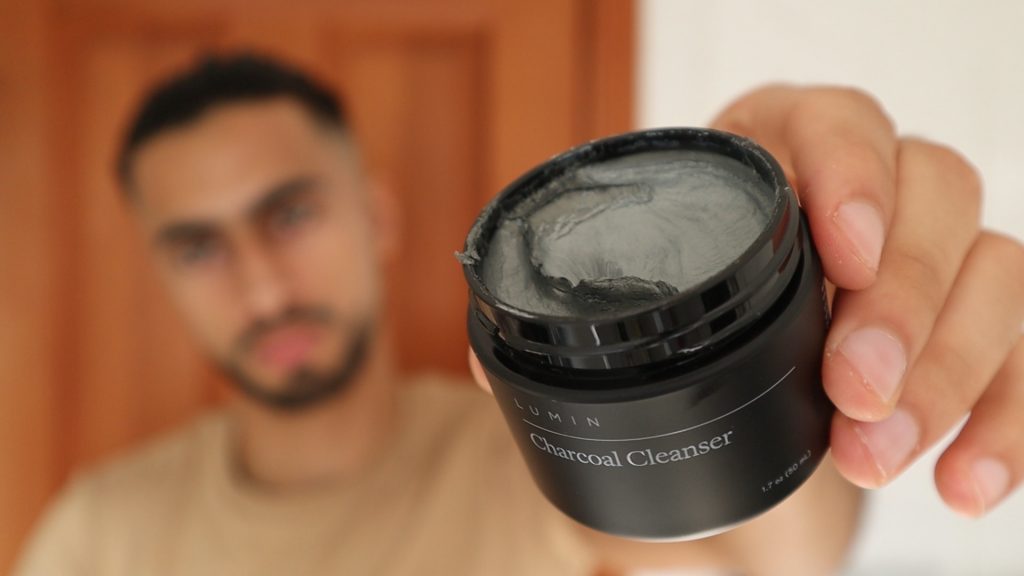 Lumin's charcoal cleanser is the perfect skin care for men solution to deeply clean and detoxify your pores. Made with natural ingredients like bamboo charcoal, this cleanser will remove impurities and excess oil without stripping your skin of its natural moisture.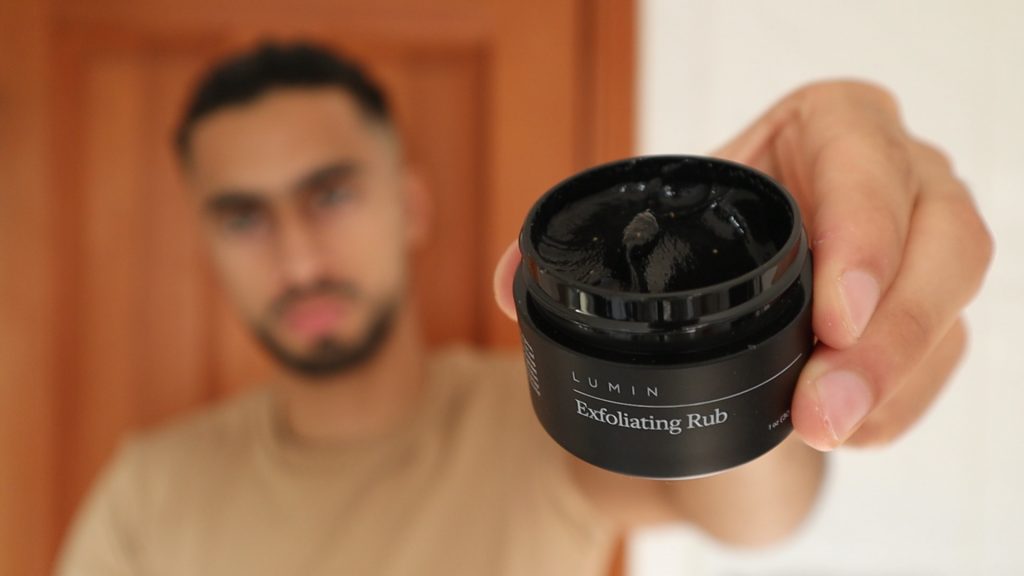 Lumin's Exfoliating Rub is a skin care product for men that contains natural ingredients to help slough off dead skin cells and improve the overall texture of your complexion. The result is smoother, more luminous skin.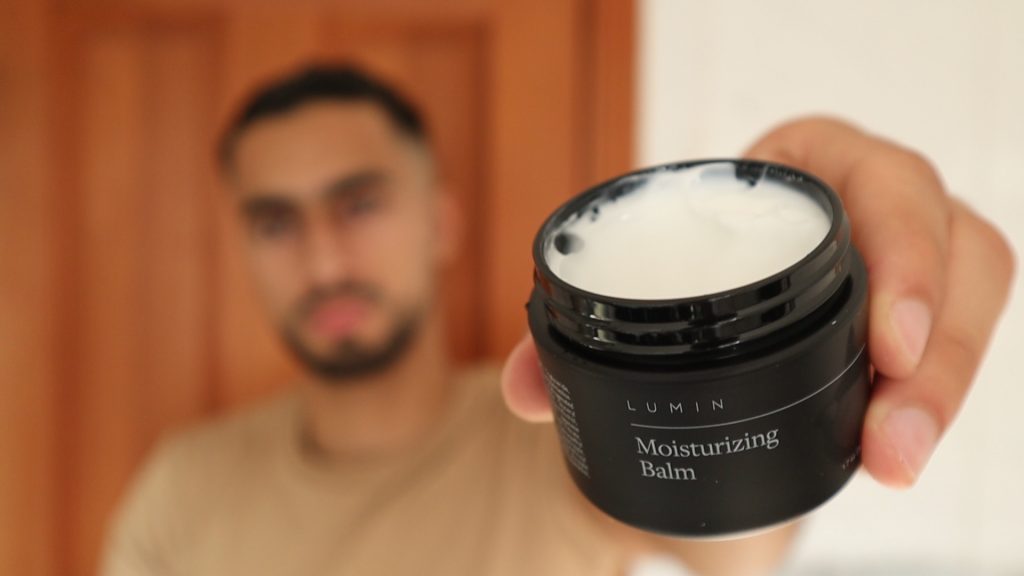 Most men don't think about taking care of their skin beyond using soap and maybe a shaving cream. However, your skin is the largest organ in your body and it deserves some attention too! A good moisturizing balm can help keep your skin healthy and hydrated. Lumin's Moisturizing Balm is the best in the game. So take a look today and see how easy it is to start taking better care of your skin!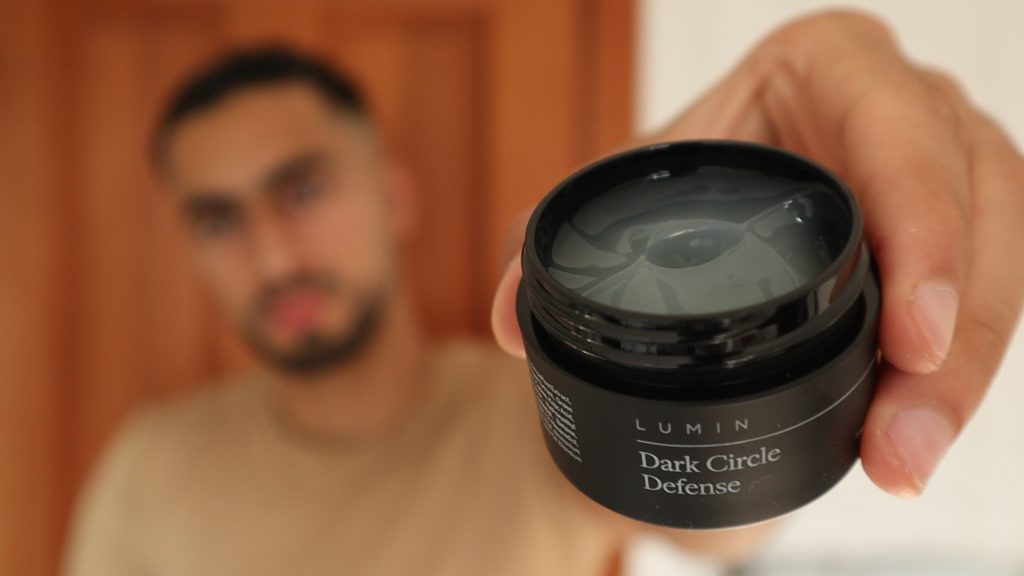 Lumin's Dark Circle Defense is the perfect solution for men who want to get rid of their under-eye bags and dark circles. Made with natural ingredients like vitamin C, green tea, and hyaluronic acid, this lightweight gel cream instantly brightens and hydrates while smoothing out the appearance of fine lines.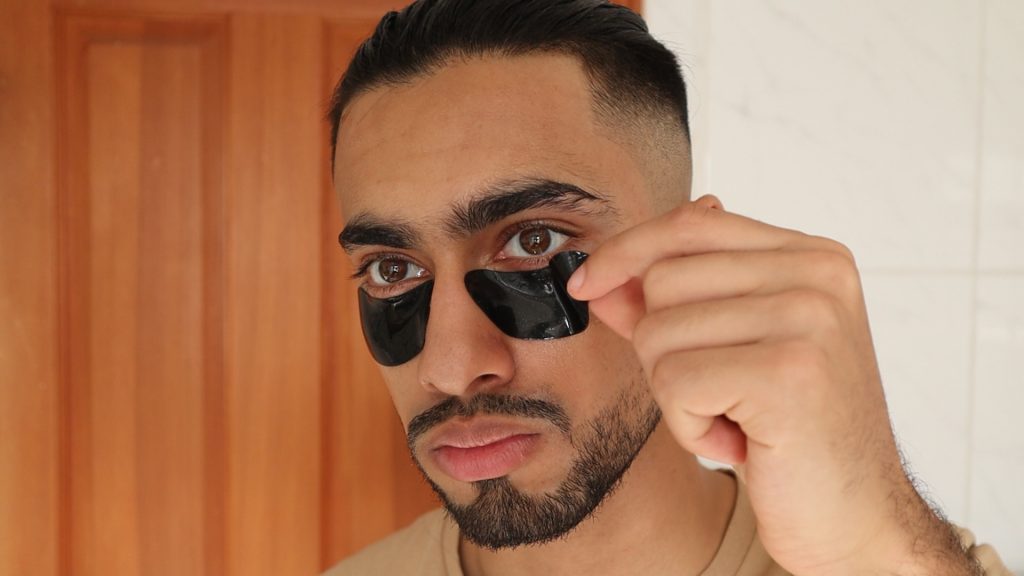 Did you procrastinate? And now you are pulling an all-nighter to write that University essay? Or did go for a night out in Barcelona while your flight to London was at 6 AM? Well.. I have been in both scenario's and feel the pain. But that's no excuse to look tired. Using the Anti-Fatigue Eye Patch is a quick fix for that problem!
I had to go through security check after all..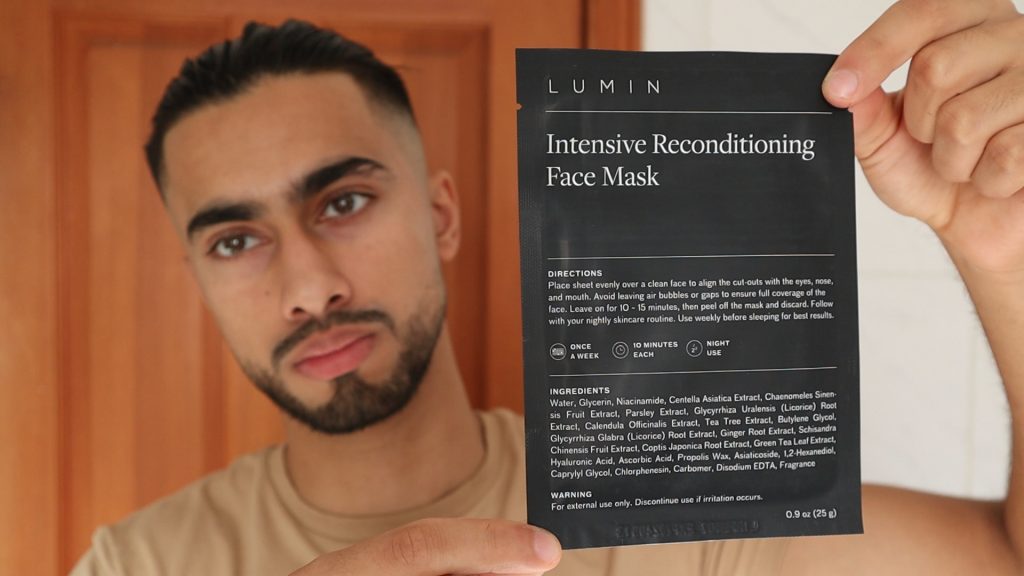 Just like the Anti-Fatigue Eye Patch, the Intensive Reconditioning Face Mask saves you in times of need… but this time your precious face!
You thought I forgot about the Lumin Modern Bathroom Set? Of course not – using the bathroom set for 30 days allowed me to reduce the acne on my back and make my body skin smoother! The products have got jojoba oil and aloe vera in them so besides the smooth ending, it also smells good too.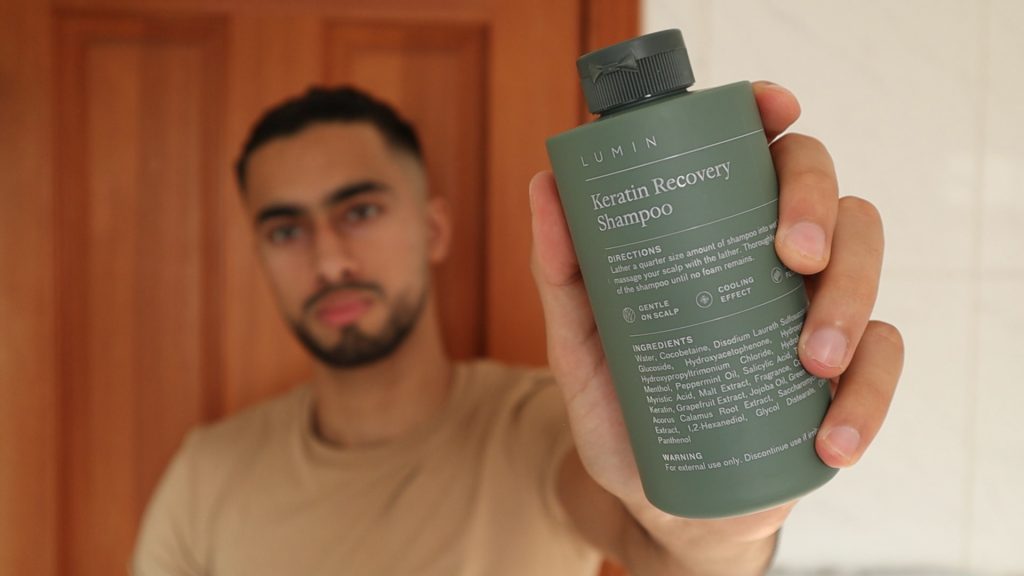 Men's shampoos are often harsh on the scalp, causing dryness and irritation. Lumin's Advanced Keratin Recovery Shampoo is different. This unique formula contains keratin proteins that help to fortify strands and improve overall texture. Skin is left feeling soft, supple, and healthy-looking after just one use!
Lumin's new "Advanced Keratin Strengthening Conditioner" is designed to help men who want to improve the condition of their skin. The product contains keratin, a protein that helps to keep skin and hair looking young and smooth.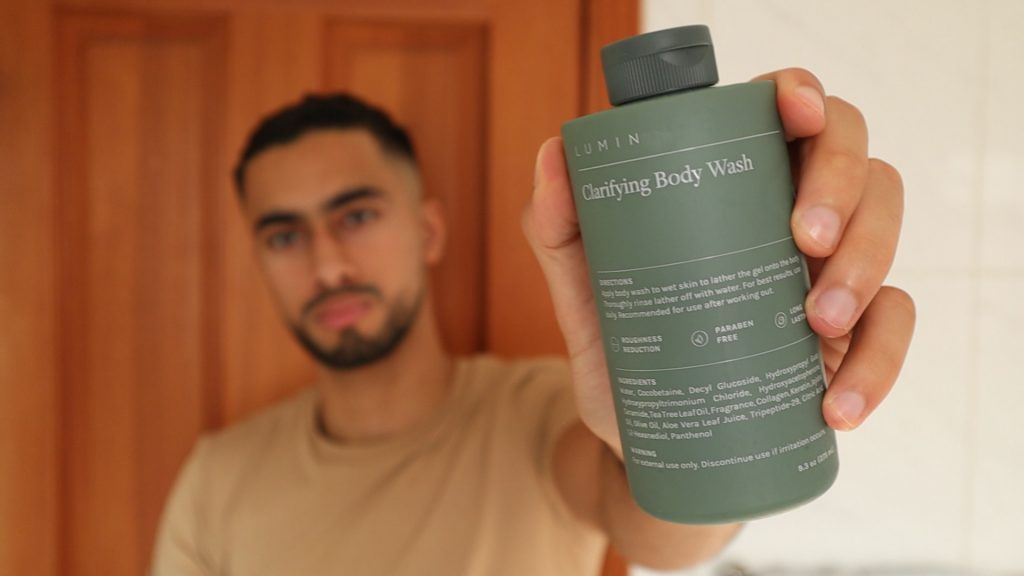 Lumin's Advanced Clarifying Body Wash is a game-changer for those who have acne on their body and want to reduce inflammations! And on top of that it smells super nice 🙂
You might be surprised to hear that one of the best sunscreens is actually made for men. Lumin's UV-Defense Sunscreen is a great option for those who want both broad-spectrum protection and an SPF of 30. It's also non-greasy, so it won't leave your skin feeling oily or sticky. It protects your skin from harmful ultraviolet rays while still allowing you to get a healthy glow.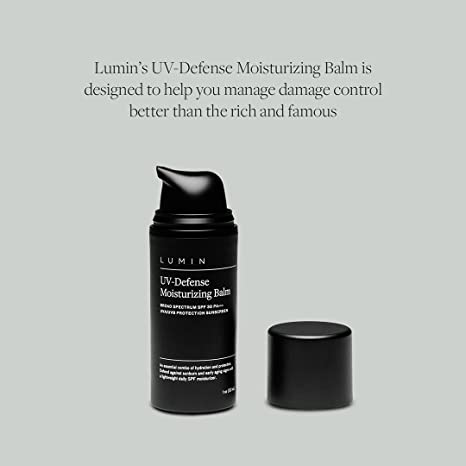 Lumin suggests that you apply a broad spectrum sunscreen with an SPF of 30 or higher every day, no matter what season it is. Wearing daily UV protection helps reduce your risk of developing skin cancer and premature aging signs like wrinkles and age spots. For optimal sun defense, choose a physical (or mineral) formula containing zinc oxide or titanium dioxide as the active ingredients: they provide better coverage against UVA rays than their chemical counterparts, which mostly only protect against UVB radiation
I'm always on the lookout for new skin care products, so when I saw that Lumin was coming out with a charcoal clay mask and super biome gel moisturizer, I knew I had to try it. And honestly? I'm really impressed!
The mask has done wonders for my skin — it's brightened and cleared up any blemishes while the gel moisturizer has kept my skin hydrated without making it oily. Plus, both of them have lasted me ages (I've been using them for 3 months now), which is a definite bonus. If you're looking for some new skin care staples that will leave your face feeling refreshed and looking luminous, then definitely give Lumin's charcoal clay mask and super biome gel moisturizer a try!
Conclusion and Final Verdict – Lumin
When it comes to skin care for men, Lumin is definitely a brand worth checking out. Their products are designed to target specific areas of concern and deliver results that improve the overall appearance of your complexion. I am especially impressed with their Moisturizing Balm, which did an amazing job at hydrating and brightening my skin overnight. If you're looking for an affordable option that will help you achieve healthier-looking skin, I recommend giving Lumin a try. I hope you enjoyed my Lumin Skin Care review. If you have any questions, please leave them in the comment section below and I'll get back to you as soon as I can. Before long, your skin will be looking better than ever!